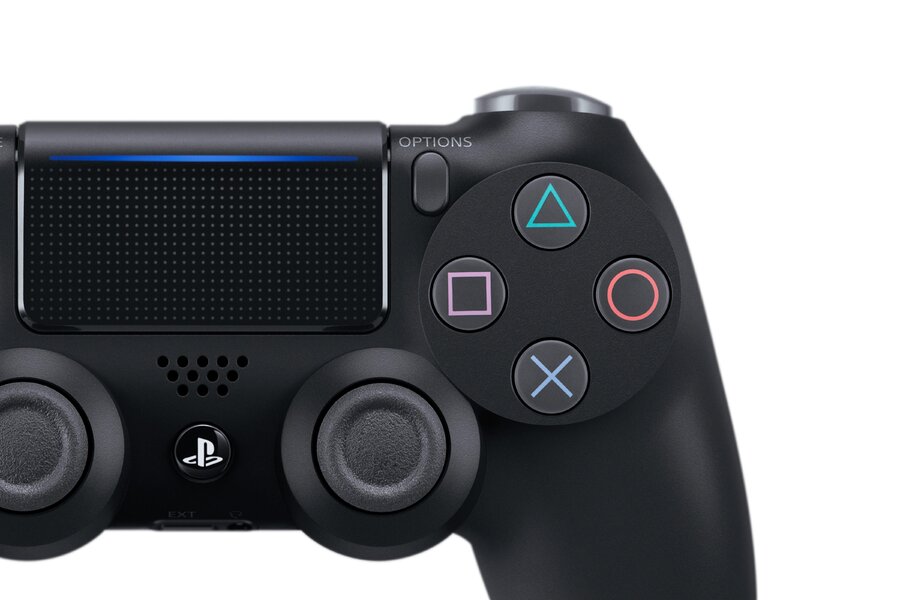 Oh god, it's here. The big one. For real this time.
October looks set to be the biggest month of the year for blockbuster titles. At this point you probably don't even need reminding, but we're going to go ahead and do our monthly Promising PS4 Games feature anyway. It's time to pray for your wallets as well as your free time.
Publisher: SEGA
Developer: SEGA Yakuza Studio
Release date: 2nd October, 2018
A Yakuza game with a Fist of the North Star skin? Where do we sign up? This latest effort from SEGA is set to be one of the best anime and manga based titles of the last few years, as hulking muscleman Kenshiro looks to right the wrongs of an unforgiving wasteland full of baddies. By the way, we're confident of its place on this list because we've already reviewed the bloody thing. You can read our 8/10 review through here.
Publisher: Capcom
Developer: Capcom
Release date: 2nd October, 2018
Oh wait, we've already reviewed this one as well? Damn we're good. Mega Man 11 is a pretty solid return for the Blue Bomber, stuffed with slick action and neat platforming. Capcom's done a good job in bringing classic Mega Man to PS4 here, and the best part is that we've almost completely forgotten about Mighty No. 9.
Publisher: Sony
Developer: Sony Japan Studio
Release date: 3rd October, 2018
Ask nicely, and ye shall receive. Astro Bot Rescue Mission is inspired by a tech demo that Japan Studio created for PlayStation VR freebie The Playroom VR, and it's looking like it'll live up to its considerable potential. A platformer where the levels wrap around your body, this fully-fledged intergalactic adventure promises 20 vibrant virtual reality levels, as well as a ton of challenge stages and some larger-than-life boss fights.
Publisher: Ubisoft
Developer: Ubisoft
Release date: 5th October, 2018
Assassin's Creed Odyssey is what happens when you try to make Assassin's Creed Origins even more like The Witcher 3, but hey, we're certainly not complaining. RPG mechanics have been slathered all over this open world adventure, with stuff like dialogue choices and greatly expanded loot pools resulting in one of the most involved titles in the series to date. If it tops the mighty Origins, then we're in for a real treat.
Publisher: NIS America
Developer: Nippon Ichi Software
Release date: 9th October, 2018 (NA), 12th October, 2018 (EU)
The PS2 classic returns once again, this time on PS4. Enhanced visuals breathe some new life into this still masterful strategy RPG, as demon prince Laharl looks to take control of the underworld as well as anything else that he can get his hands on. Combining often absurd humour with mental characters, Disgaea 1 Complete should still stand as a unique and engrossing tactical romp.
Publisher: Activision
Developer: Treyarch
Release date: 12th October, 2018
Black Ops 4 is looking like three totally different games thrown into one package. Your standard multiplayer modes are all here, alongside Zombies, and, of course, Blackout -- Call of Duty's take on the battle royale genre. First impressions of the latter have been pretty positive, so it'll be interesting to see whether Activision can muscle in on the world's most popular titles. Anyway, it's Call of Duty, innit? Expect tight, fast gunplay, a lot of corner hugging, and at least one weapon that everyone cries about for months after release.
Publisher: Koei Tecmo
Developer: Omega Force
Release date: 16th October, 2018 (NA), 19th October, 2018 (EU)
Coming off the back of the supremely disappointing Dynasty Warriors 9, Warriors Orochi 4 seems like a safe bet for Koei Tecmo. It recently won the Guinness World Record for having the most playable characters in an action game, and it looks like a return to the tried and tested Warriors formula. No open world nonsense, no borked development cycle. Just overpowered warlords, thousands of enemies, and absolutely ridiculous special attacks. Stick to what you know.
Publisher: tri-Ace
Developer: tri-Ace
Release date: 18th October, 2018
An often overlooked Japanese RPG back on the PS3, Resonance of Fate is getting another chance on PS4. This gun-based title has a complex battle system that can take some time to wrap your head around, but once it clicks, it's pretty darn satisfying. Tactical, detailed, and set in an interesting world, fans of the genre should keep an eye on this remaster, especially if you never got a chance to play it during the last generation.
Publisher: Bandai Namco
Developer: Bandai Namco
Release date: 19th October, 2018
SoulCalibur hasn't exactly had a smooth ride since the glory days of the brilliant SoulCalibur II. The series' most recent mainline entry, SoulCalibur V, was something of a flop, and apparently the development team of SoulCalibur VI had to push especially hard for the sequel. The moment of truth is close now, but everything we've heard and seen so far suggests a return to form for the weapon-based fighter. Let's hope it pulls a Tekken 7.
Publisher: Konami
Developer: Konami
Release date: 26th October, 2018
Castlevania: Symphony of the Night and Castlevania: Rondo of Blood bring some welcome monster slaying and castle exploration to PS4 in one delightfully named package. The PSone classic obviously needs no introduction -- considered by many to be one of the best, if not the best Castlevania title ever made -- and the less known but still rather good Rondo of Blood should add some extra clout to the bundle. Quick, stick the Symphony of the Night soundtrack on and crack out the crucifixes.
Publisher: Rockstar
Developer: Rockstar
Release date: 26th October, 2018
Woah, who thought they'd see Red Dead Redemption 2 on this list? The game that's forced every publisher under the sun to either bring their release dates forward or push them back, Rockstar's latest is looking to redefine the open world genre. The developer's already a master of crafting incredible virtual worlds, but this sequel is set to take detail and player interaction to the next level. Red Dead 2 is going to be colossal, and we'd place a firm bet on it being an immediate Game of the Year contender.
Publisher: Focus Home Interactive
Developer: Cyanide
Release date: 30th October, 2018
Gaming's gone Lovecraft mad, but Cyanide's Call of Cthulhu has first-mover advantage. Inspired by the pen-and-paper RPG of the same name, this game sees you assume the role of private eye Edward Pierce, who – already battling his own demons – arrives in Darkwater hoping to complete a mysterious murder case. Unsurprisingly, the Great Old Ones have other ideas.
---
So, October is looking pretty ridiculous, isn't it? Let us know which game you're most looking forward to in our poll, and then tell us why in the comments section below.
What PS4 game are you most looking forward to in October 2018? (74 votes)
Fist of the North Star: Lost Paradise7%
Mega Man 11 0%
Astro Bot Rescue Mission12%
Assassin's Creed Odyssey9%
Disgaea 1 Complete 0%
Call of Duty: Black Ops 4 0%
Warriors Orochi 4 0%
Resonance of Fate 4K/HD Edition 0%
SoulCalibur VI3%
Castlevania Requiem4%
Red Dead Redemption 258%
Call of Cthulhu4%
Other3%
Please login to vote in this poll.