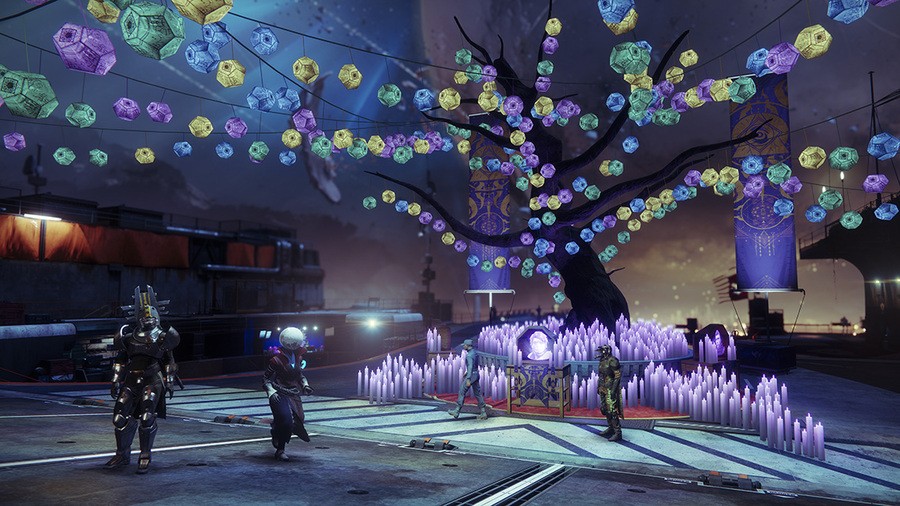 Festival of the Lost is returning to the world of Destiny 2 next week, and Bungie has detailed what players can expect from the game's upcoming live event. The Tower will be overhauled with eerie little lights and all that usual stuff, but it sounds like the developer has focused on delivering a more robust event this time around.
Starting on the 16th October, Festival of the Lost will sprinkle some fresh content across Destiny 2. There'll be new Triumphs to pursue, and daily bounties will reward you with 'Fragmented Souls'. These can be exchanged for masks and a legendary auto rifle called Horror Story. Fitting.
However, the highlight of the event appears to be the Haunted Forest. You'll be able to explore this new dungeon for a maximum of 15 minutes each time you enter, and the enemies get stronger and stronger the further you progress. Knowing Bungie, there'll be some secrets to be found. The studio says that you'll be able to tackle the Haunted Forest alone or with a group.
Later on, on the 30th October, a new quest line will open up. You'll be tasked with finding out who killed Master Ives -- some guy from the original Destiny that we can't remember. Apparently, you'll be able to earn "an additional powerful reward" each week, which suggests that this will be a longstanding event.
Sound good? Are you still playing Destiny 2? Wear your favourite mask in the comments section below.
[source bungie.net]