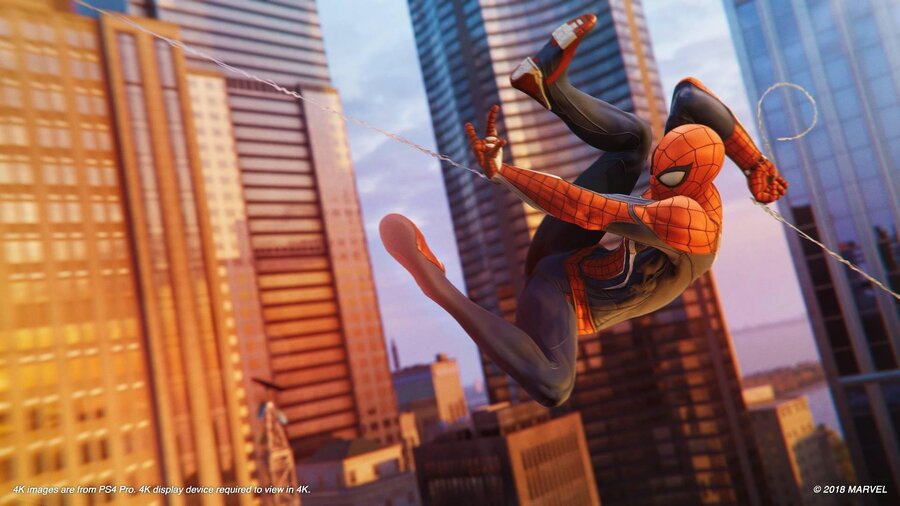 In case you were wondering what the trophies were going to look like for Marvel's Spider-Man, the list is now readily available online. Many of them are hidden, presumably because they tie into story progression, but otherwise, the list looks like a very attainable and straightforward set of trinkets.
There are none that require a specific difficulty, which is good news, and you'll be able to unlock a lot of them by simply playing the game. Some trophies may require a little bit of work, such as "Perform 75 Stealth Takedowns" or "Collect all Backpacks", but there's nothing here that'll put a spanner in the works. We imagine a lot of players will be able to earn the Platinum trophy on this one.
You can check out the full list through here. As we said, any trophies to do with the story are hidden, so you won't be spoiling anything by viewing the list. Will you be going for the Platinum gong in Marvel's Spider-Man? Dive head first into the comments below.
[source truetrophies.com]