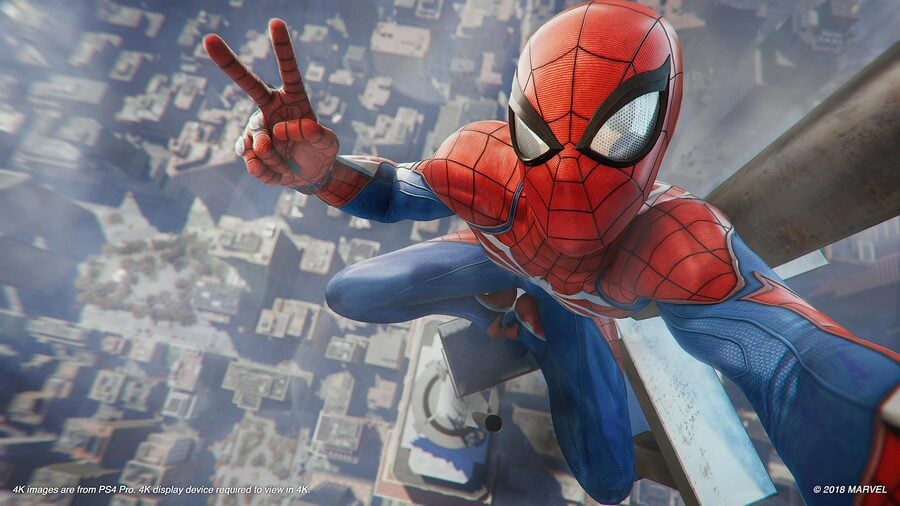 Marvel's Spider-Man is out, and it's currently enjoying a constant barrage of praise from all angles. Insomniac Games has produced the fastest selling game of the year - at least in the UK - and that news must be going down extremely well in the offices of Sony and Marvel. Of course, Insomniac put in a lot of the leg work to produce the title, but it's important to remember that the game was only possible as a result of the three companies working together.
Bryan Intihar, creative director on the game and the man who features in a billion interviews, made this very clear in a video interview with Kinda Funny Games. Early into the spoiler-filled conversation, Intihar made a point of saying that if PlayStation wasn't involved, the game might not have been made at all.
"This game would not exist if it wasn't for PlayStation, if not for their support," Intihar stated. "Any time I wanted to do something, and I wanted to make some drastic change, it was just like, 'Okay'. I never heard about anything. It was just like, 'Go do it.' The question was, 'Is it gonna make the game better?' and I'd say, 'Yep', and they'd go, 'Okay', and that would be the last time I'd hear about it."
This isn't the first time we've heard about Sony being an extremely supportive partner when producing a game, and it sounds like the platform holder gave Insomniac full control over the creative aspects of production. Intihar felt that people weren't necessarily giving Sony due credit for its role in making Marvel's Spider-Man become a reality: "So many people want to talk about Marvel and Insomniac - which is awesome... But I owe everything to PlayStation".
We're glad that the collaboration worked out, as it's resulted in a great game that finally restores Spidey's gaming reputation, not to mention it's another hit PS4 exclusive in a string of excellent titles.
[source youtube.com]