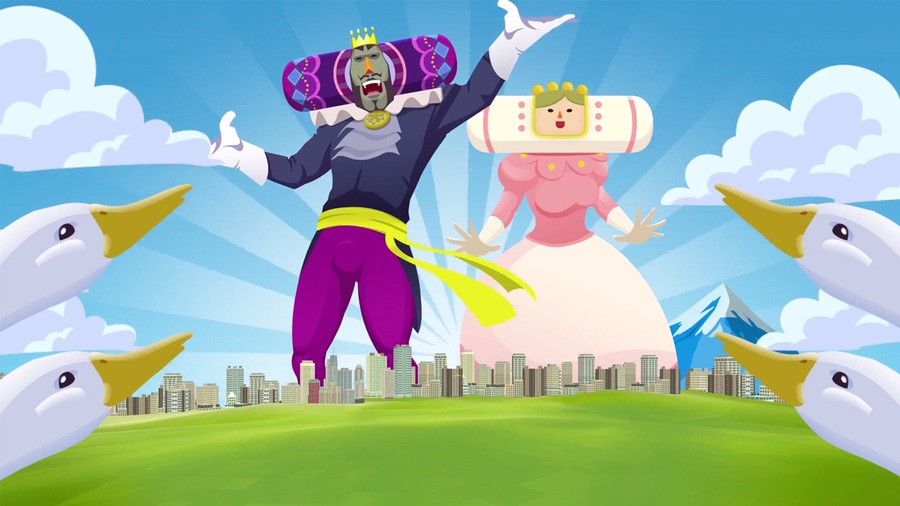 We do miss the bizarre and creative mind of Keita Takahashi, the man behind the wonderful Katamari series and Noby Noby Boy. It's why we're very excited for his latest game, Wattam, which looks equally bonkers. However, the charming little adventure seems to be taking an eternity, leaving PS4's library a little less colourful than it could be.
The ever vigilant people over on ResetEra may have found the answer in a new trademark. Bandai Namco has listed something called 'Katamari Damacy Reroll', and while it's not entirely clear what it is, the name suggests it could be a remaster of some kind. With very little information to go on, no grand assumptions should be made -- it could equally be a less exciting mobile game, or something else entirely.
We hope it does mean the ball-rolling simulator will be making its PS4 debut, though, as its silly humour and satisfying gameplay would be a breath of fresh air -- not to mention its soundtrack is still incredible. What do you think Katamari Damacy Reroll is? Will the Prince roll onto PS4 in the near future, or is this something else? Create new stars in the comments below.
[source resetera.com, via euipo.europa.eu]