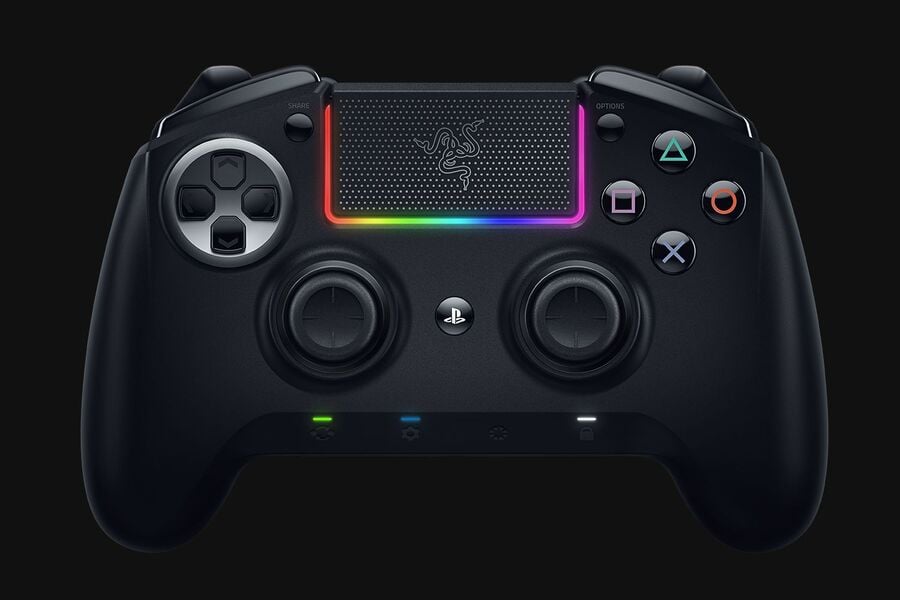 Sony recognises there's a reasonable market for a "professional" grade DualShock 4 controller, but it's one it's happy to let third-party manufacturers supply. Razer, perhaps realising that it'll be dining on caviar if it keeps pumping these out, is only too happy to oblige, so here's the Razer Raiju Ultimate. Keep your eyes peeled for the Razer Raiju Ultimate 2 Turbo X, coming to stores near you soon.
Seriously, though, this looks like a darn tasty controller. You can interchange the components, allowing you to select the analogue stick length and d-pad design. You can also remap and reprogram everything, including sensitivity, using a mobile app, which is pretty freakin' nifty.
The controller can be used with a PlayStation 4 or PC either wired or wirelessly, and it boasts something Razer calls "Mecha-Tactile Action Buttons", which aim to provide a combination of soft and crisp feedback when pushed. We imagine you need to actually try pressing them to understand. Oh, and it's got a freakin' rainbow light around the touchpad which looks bad ass.
So how much will you need to steal to own a peripheral like this? Razer's website is showing a €199 (~$230) price point, which is steep to say the least. People are clearly willing to pay the premium for these, though, so it's strange to us that the platform holder hasn't hopped in with its own solution just yet.
[source razer.com]