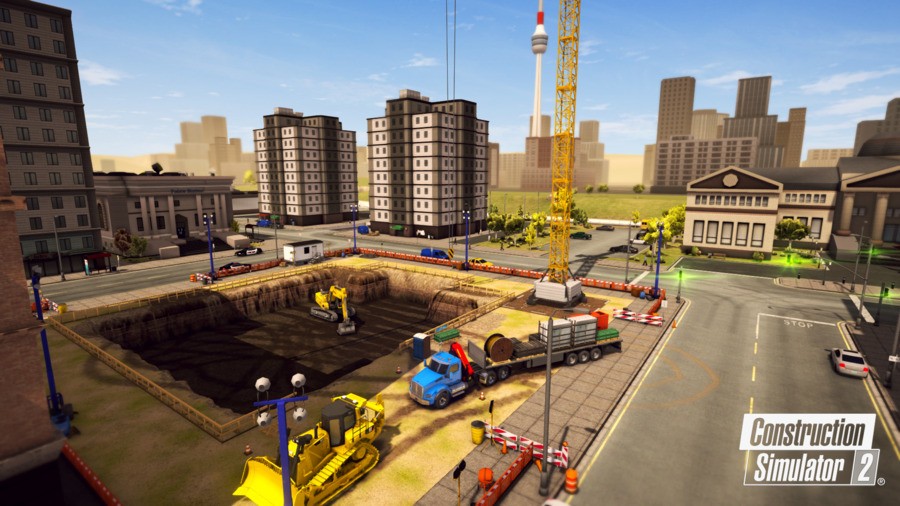 Well, well, well. Hot on the heels of Train Sim World and Bus Simulator, there's more work to be done: Construction Simulator 2 is building a path to the PlayStation 4 from 12th September. Clumsily titled Construction Simulator 2 US - Console Edition, this is a port of the smartphone game – but you won't have to break the bank to buy it, as it'll only cost €14.99 at launch.
The game, which will be playable at Gamescom 2018 next week, will "offer players the unique opportunity to get to work in the fictional US state of Westside Plains with more than 40 originally licensed construction vehicles and machines by world-famous manufacturers. These include Caterpillar, Liebherr, Palfinger, Bell, STILL, ATLAS, Mack Trucks, MEILLER Kipper, and Kenworth".
Do you think this has the foundations of a great game? Bring out your wrecking ball in the comments section below.