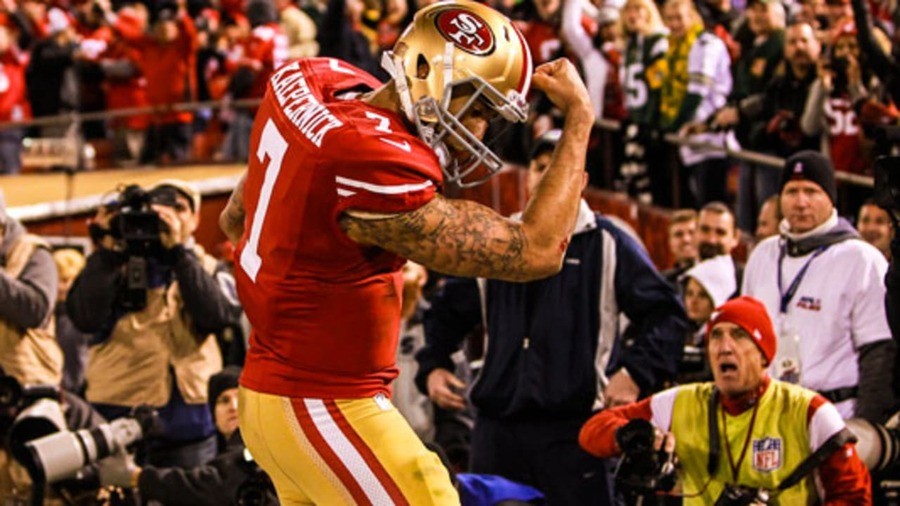 Colin Kaepernick, the ex-San Francisco 49ers quarterback who's caught up in a political hurricane, has had his name scrubbed from a song on the soundtrack of Madden NFL 19. The song, Big Bank by YG, has various profanities which have been digitally edited out in order to maintain the American football game's age rating – but also among the words censored is the 30-year-old QB's name.
The player was the first to start NFL protests against racial injustice in the United States by kneeling during the National Anthem prior to matches. He opted out of his contract with the 49ers in March 2017 and has been without a team ever since, despite the fact that he could probably walk in to several rosters.
EA Sports, to its credit, has said that it "messed up" and will correct the mistake with a patch prior to release next week. "Members of our team misunderstood the fact that while we don't have rights to include Colin Kaepernick in the game, this doesn't affect soundtracks," a spokesperson said. "We meant no disrespect, and we apologize to Colin, to YG and Big Sean, to the NFL, to all of their fans, and our players for this mistake."
It's a reasonable response from the publisher, but we can't help but wonder whether this really was a mistake or if it was a result of pressure from the NFL itself. Kaepernick, after all, is currently engaged in a legal battle with the organisation, who he believes is strong-arming other teams into not signing him.
[source bbc.co.uk]