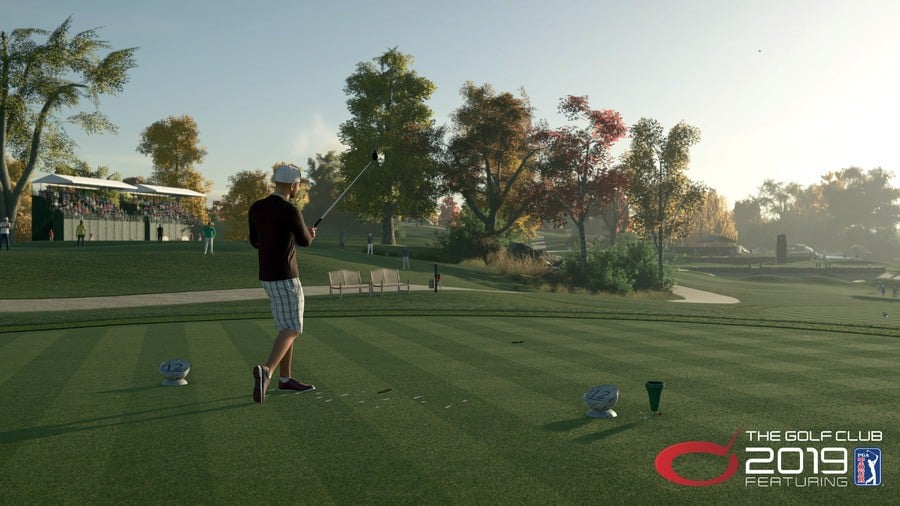 2K Sports is slowly expanding its publishing portfolio following the addition of NBA Playgrounds, as it's announced that it will publish The Golf Club 2019 Featuring PGA Tour. HB Studios acquired the rights to golf's premier professional tour from EA Sports earlier in the year, and will now benefit from the marketing muscle of a major publisher. The digital edition is out today, with physical copies set to hit stores later in the year.
"HB Studios has an established and impressive track record in sports simulation game development, and from its early plans for The Golf Club 2019 Featuring PGA Tour, we saw significant potential in both the game and future of the franchise," said Greg Thomas, who's the president at Visual Concepts. "With a solid foundation and talented team in place, we're eager to leverage our collective strengths and make a notable impact for golf and simulation sports enthusiasts everywhere."
The Golf Club 2019 Featuring PGA Tour was already in production prior to its acquisition of the PGA Tour license, so while it does feature 32 real-life tournaments, we can't help but think that the next entry in the series will be the one to watch – particularly if 2K Sports can really add some financial muscle to the project's production. Nevertheless, there are so few golf games these days that we're looking forward to hitting the links this week.