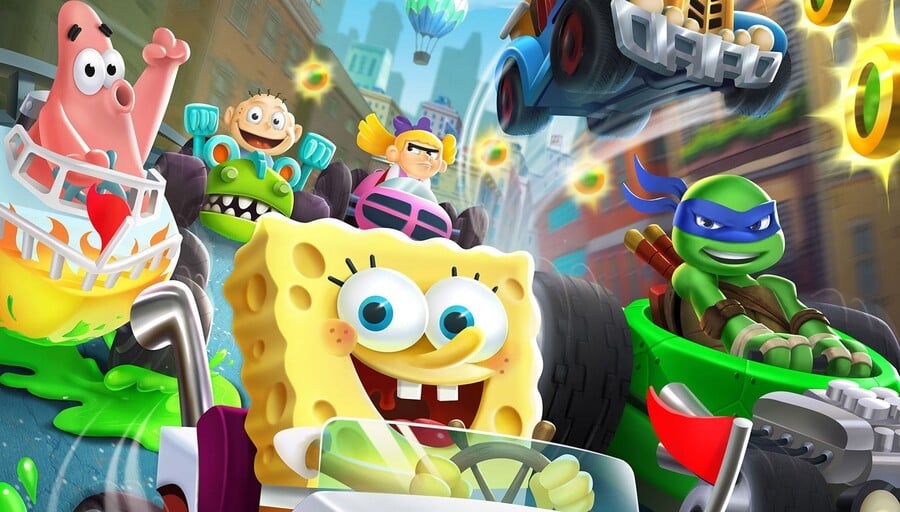 Well, here's a game that we'll almost certainly be palming off to Stephen Tailby to review when it launches on 23rd October – not that we won't be giving him the stink-eye while he plays it. Nickelodeon Kart Racers is a real game, and it features characters from SpongeBob Squarepants, Teenage Mutant Ninja Turtles, Hey Arnold, and Rugrats. Say what?
That's right, there are a total of 12 characters, including Arnold, Helga, SpongeBob, Tommy, and Angelica. What about Chuckie, dammit? There'll be 24 tracks all inspired by the Nickelodeon shows mentioned above, including the Pickles' home. The actual kart racing itself will have a jet-ski mechanic to it, which you'll need to take advantage of when the road makes way to slime. Gross.
Erm, yeah. There'll be competitive and co-operative local multiplayer, although there's no mention of online play. It's about time the Rugrats rocked up in a game again – that PSone platformer was an absolute classic.