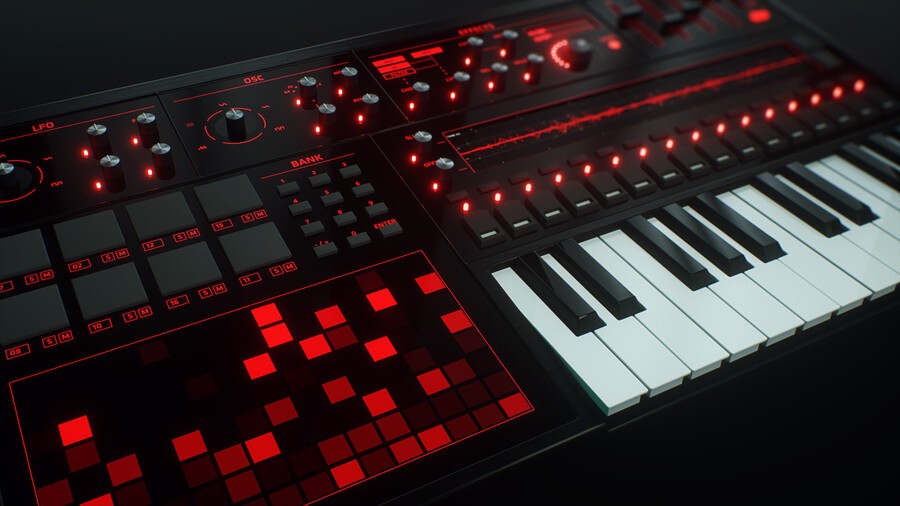 There was a lot to love with May's slate of game music, including a couple games we may well be discussing when the end of the year rolls around (Detroit!), but June was no slouch either. Another solid month of games brought with it a solid lineup of music!
When Unravel released in 2016, it ended up being a finalist for one of our favorite soundtracks of the year, and for good reason. The soundtrack was absolutely beautiful, offering a pleasant, delightfully calming soundscape to pair with the game's exceptional visuals.  The composing team of Henrik Oja and Frida Johansson return to compose Yarny's second outing, and the results are as stunning as would be expected.
Lumines was a PSP release all the way back in 2004 from rhythm game master Tetsuya Mizuguchi, and the soundtrack from this title has endured handily, being brought forward in full to the newly polished remaster that just came out. The songs – and the gameplay – remain as addicting as ever.
Developer DONTNOD recruited composer Olivier Derivière to score its gothic vampire tale, and the results are stunning. Offering a wide range of genres and sounds, the score is especially adept at sucking you into the world. We actually interviewed Derivière about his work on this title, which you can find here. But needless to say, this soundtrack is phenomenal.
This is a title that more than likely went under the radar for most. But that doesn't mean it's not worth paying attention to. Between its incredible art direction, and the amazing soundtrack courtesy of Brent Silk, the game is quite the looker and very much worthy of your attention.
You know what they say: life finds a way. And in the case of this dinosaur tycoon title from Frontier Developments, the music found a way, too. With a score from Jeremiah Pena, the music delivers on that perfect mix of wonder and nostalgia that the original film evokes for many.
---
 And that does it for June, which by all accounts was quite the crowded month. A whole mess of great music released alongside some great games as we hit the half-way point for the year. Onwards to July!