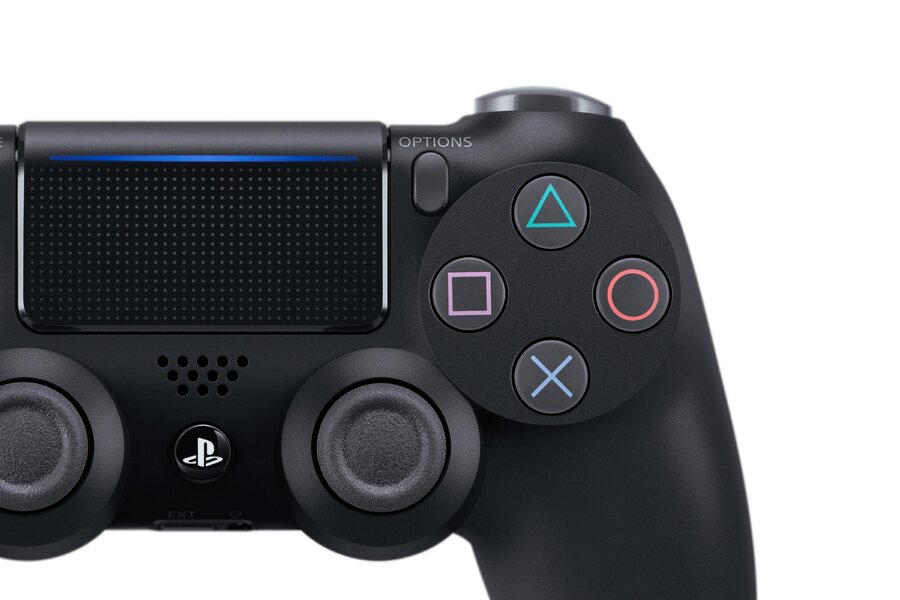 Look, we're not gonna lie: July is a bit of a dry month for PlayStation 4 games. Must be that sweltering heat, eh? Still, we've gone ahead and highlighted several titles that we think are worthy of your attention. And hey, if you don't like them, you can always get cracking on that backlog.
Publisher: THQ Nordic
Developer: Volition
Release date: 3rd July, 2018
Let's kick things off with a remaster, shall we? Okay, so maybe it's a remaster that not many people actually asked for, but at least it's got a pun in the title. Destruction is the name of the game here, as you're tasked with smashing up environments throughout this open world adventure. The original game was dumb fun if nothing else, and this re-release boasts better lighting, reworked visuals, and supports 4K on PS4 Pro.
Publisher: SEGA
Developer: SEGA
Release date: 10th July, 2018
One could argue that there aren't enough simple but solid Japanese role-playing games on PS4, but fans of the genre can at least look forward to Shining Resonance Refrain next month. A remaster of a PS3 title that never made it West, it's been compared to the Tales games thanks to its cool character designs and action-based combat system. Oh, and if you're looking to get a feel for this one, it's worth noting that a playable demo is available on the PlayStation Store. It's a bit cliche, but we reckon the game's got the potential to be a good time.
Publisher: Ripstone
Developer: Dan Smith Studios
Release date: 11th July, 2018
The Spectrum Retreat looks to be a rather weird but potentially wonderful first person puzzle title. It takes place inside a hotel, but things certainly aren't as they seem. Cue strange happenings, intricate little puzzles, and healthy helpings of mystery.
Publisher: Capcom
Developer: Capcom
Release date: 24th July, 2018
Not content with releasing just one Mega Man collection next month, Capcom's pumping out two bundles on the same day. Across both of them, you're getting all eight Mega Man X games, and that's a lot of classic sidescrolling goodness. Well, apart from Mega Man X8, but the less that's said about that trash, the better.
Publisher: Stoic
Developer: Stoic
Release date: 24th July, 2018
The third and final act in the Banner Saga trilogy is almost here, and if previous outings are anything to go by, this should be yet another engaging RPG. Expect tricky moral choices on a near constant basis, enjoyable tactical combat, and a (hopefully) satisfying conclusion to a nicely told tale. We're certainly looking forward to seeing how everything wraps up.
Publisher: Firesprite
Developer: Firesprite
Release date: 24th July, 2018
Sony seems to be throwing some serious weight behind ex-Studio Liverpool developer Firesprite's virtual reality survival horror, The Persistence. A kind of roguelite with procedurally generated spooks, this first-person fright-fest propels you far into the future, where a scientific experiment has gone awry. Have you got what it takes to endure the horrors within?
Publisher: Stolen Couch Games
Developer: Stolen Couch Games
Release date: 31st July, 2018
Castaway Paradise plops you on a lovely little island with a bunch of animal people and basically tasks you with enjoying a peaceful life. If that sounds a lot like Nintendo's Animal Crossing series, that's because Castaway Paradise takes heavy inspiration from the big N's property. It's got home decorating, seasons, weather, fishing, bug catching, and quests. It may not seem totally original, then, but it could still provide a relaxing summer break.
---
So July's looking a little barren, but is there anything that you're looking forward to in particular? Have your say in our poll, and then let us know your plans for the summer in the comments section below.
What PS4 game are you most looking forward to in July? (68 votes)
Mega Man X Legacy Collection (1 and 2)
13%
Red Faction Guerrilla Re-Mars-tered
13%
Shining Resonance Refrain
16%
Please login to vote in this poll.