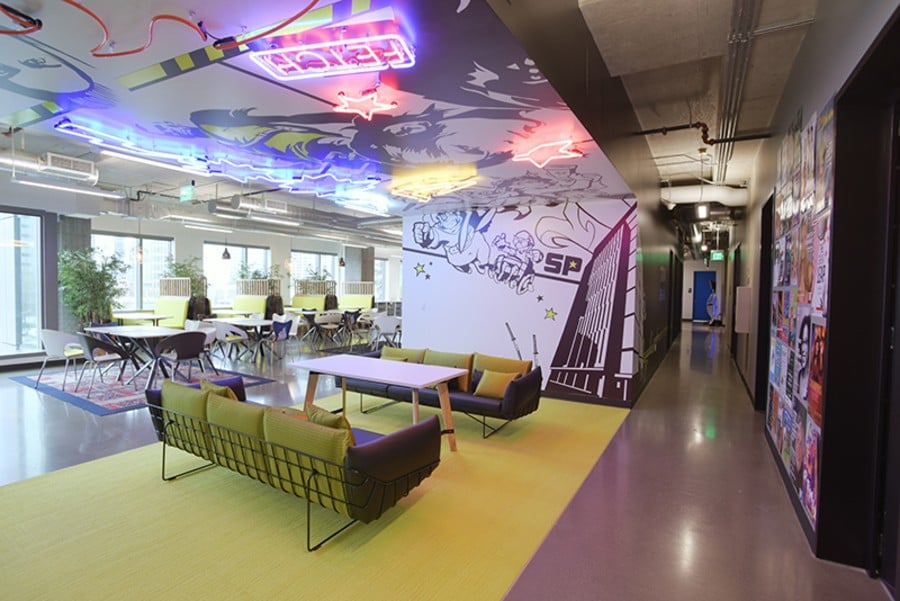 It's always fun to get a peek behind the curtain when it comes to game studios. With much of game development still shrouded in mystery, it's very interesting when a company opens its doors to give us a glimpse inside.
A corporate focused website named 425 Business had the chance to venture inside Sucker Punch Productions, which we know is currently working on Ghost of Tsushima for PS4. The studio has only been in its current office space for about eight months, and it looks pretty swish. We're fans of the kitchen area in particular, with nice views of the surrounding city, and numerous snacks on tap.
What do you think of Sucker Punch's workspace? Get back to work in the comments below.
[source 425business.com]