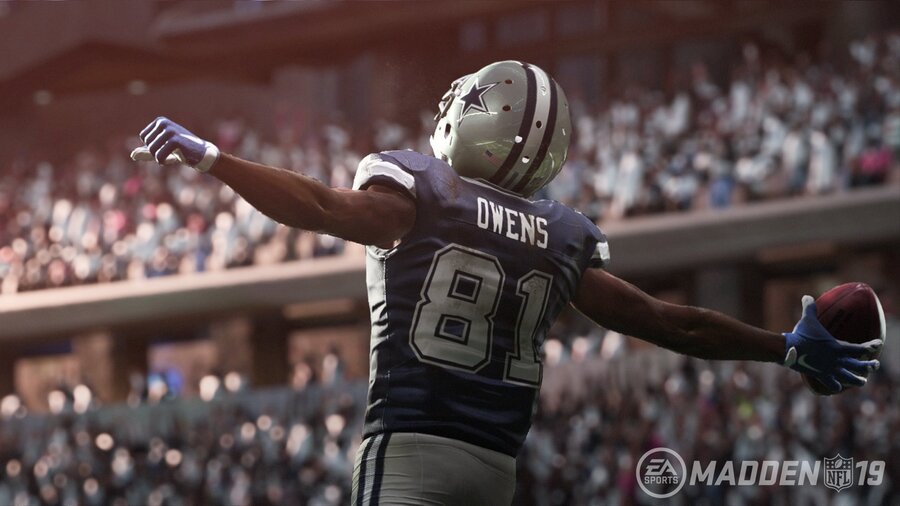 Madden NFL 19 will kickoff on 10th August on the PlayStation 4, with EA Sports promising an improvement on the "success of last season". Six-time Pro Bowl wide receiver Terrell Owens will front the Hall of Fame Edition, which will retail for $79.99 in the United States, and will include early access (7th August) as well as a bunch of Ultimate Team content.
One of the big improvements to this year's game includes something the publisher is describing as Real Player Motion, which will enhance the animation variety and augment, say, running backs with greater precision and control than ever before. Good news for New York Giants fans, then, who will be looking to put vaunted rookie recruit Saquon Barkley through his paces.
There'll also be improvements to other areas of the package, including Ultimate Team, which will now include leaderboard-driven daily challenges known as Solo Battles, while MUT Squads will also be overhauled. Will you be looking long for this year's Madden – or has the pocket already collapsed on this classic franchise in your eyes? Avoid the sack in the comments section below.