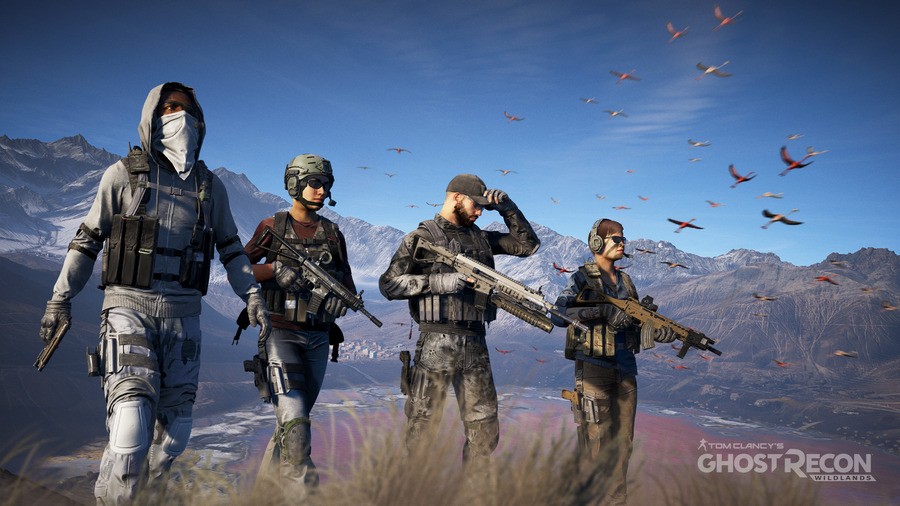 Look, we've all been there. A big game's on the horizon (God of War) and you're a bit scared of starting something new before launch in case you don't get it finished in time. Perfectly natural. So you're just looking for something that's not too involved. Maybe you can grind away the hours on Monster Hunter: World? Not a bad idea. Or perhaps you could get a few mates together and have a laugh on Ghost Recon: Wildlands?
Ubisoft's open world shooter is free to download and play right now on PlayStation 4, and yes, that's the entire base game, including the player-versus-player stuff. Access ends on Monday morning, so you've got the full weekend to get stuck in, and honestly, we'd recommend it.
Admittedly Wildlands isn't anything amazing by itself, but gather up a friend or two and the co-op can be great fun. Well worth a look if you haven't played it before. Oh, and you don't need PlayStation Plus, either.
Think you might give Wildlands a shot? Empty your clip in the comments section below.