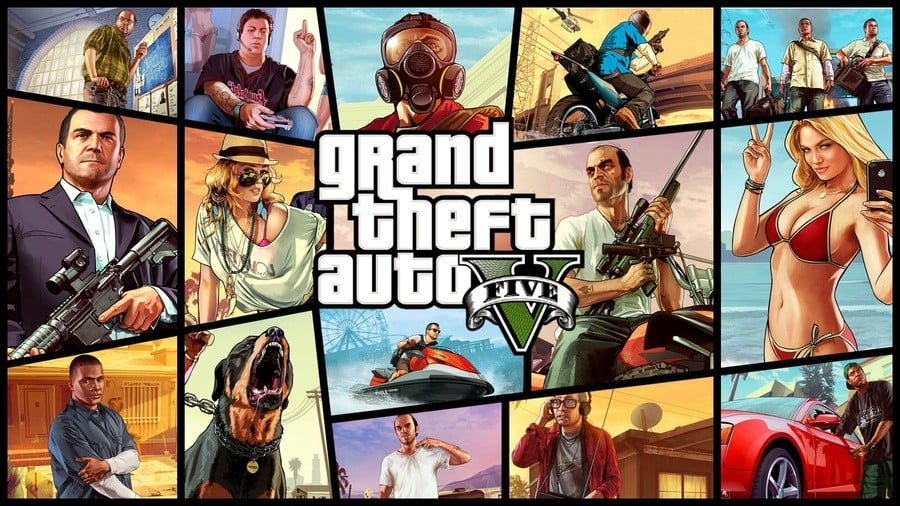 We already know that Rockstar's mega-hit crime-'em-up, Grand Theft Auto V, is the best selling game of all time, but a new report from MarketWatch reveals that it's comfortably the most profitable game ever. In fact, it's made more cash than any film, album, or other entertainment product in history.
Across all platforms, GTA V's 90 million sales has made more than $6 billion for Take-Two, which easily exceeds the best selling movies. The website points towards Star Wars and Gone With the Wind as each making around $4 billion (adjusted for inflation). You'd need to combine the sales of previous entries in the series -- GTA III, Vice Sity, San Andreas, and GTA IV -- to reach the latest game's figures.
As GamesIndustry.biz points out, it's unclear whether the $6 billion is directly from sales or takes into account in-game purchases found in GTA Online. Whichever way you slice it, however, it's clear that GTA V is a gargantuan success. The game is omnipresent in sales charts, and Rockstar's continued support for the title means that there are always fresh reasons for players old and new to jump in.
Are you still enjoying Grand Theft Auto V? Do these new figures surprise you? Don't steal a car in the comments below.
[source gamesindustry.biz, via marketwatch.com]