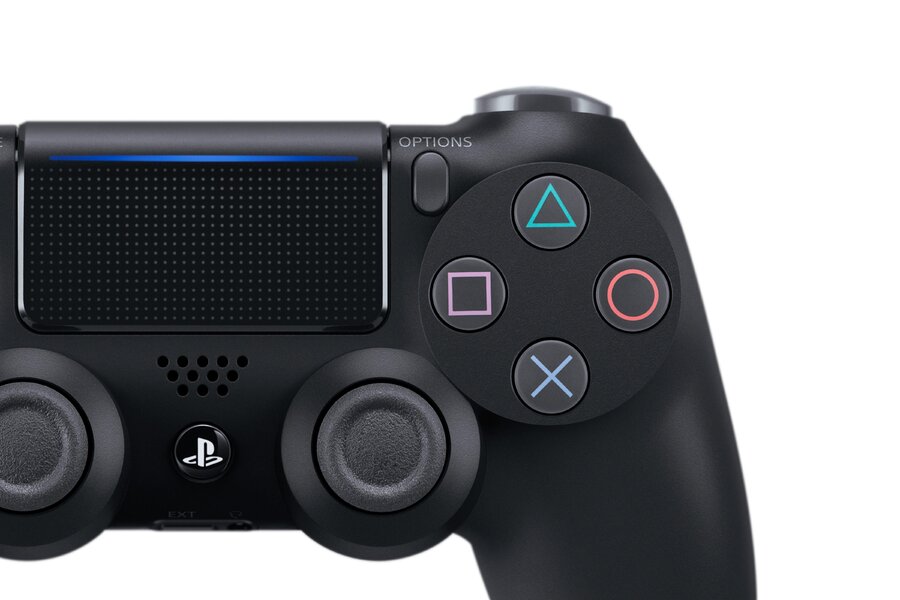 May, er, may not have an inevitable blockbuster lined up for us, but it does have a load of very promising smaller titles vying for our attention. As such, this is the longest Promising PS4 Games article that we've penned in quite some time. We'd best get stuck right in.
Publisher: Big Ant Studios
Developer: Big Ant Studios
Release date: 8th May, 2018
You wait all generation for some tennis to be served up on the PS4, and then two titles drop at once. AO International Tennis launched like a Rafael Nadal serve into Row Z earlier in the year, when it was only available in Australia. Now it's been polished up for international release – but can it outplay Tennis World Tour?
Publisher: Fullbright
Developer: Fullbright
Release date: 8th May, 2018
From the studio behind the much loved Gone Home, Tacoma is story-based adventure game set aboard a rather mysterious space station. It's up to you to find out what happened to its inhabitants and slowly but surely unravel the structure's history. Tacoma was well received when it launched last year on PC.
Publisher: Rising Star Games
Developer: Supergonk
Release date: 8th May, 2018
This is an anti-gravity racing game where painting a trail of your team's colour behind you benefits your teammates with boost. This tactical hook, along with numerous playable characters and online or offline multiplayer, makes for an arcade racer we're really looking forward to taking for a spin.
Publisher: 505 Games
Developer: Roll7
Release date: 10th May, 2018
This latest project from Roll7 sees the small developer ditch the pixel art for a more ambitious multiplayer game. Laser League's matches mix fast paced action with reactionary tactics, and it looks like it could have that magic "just one more match" quality.
Publisher: Atlus, SEGA
Developer: Vanillaware
Release date: 15th May, 2018
Vanillaware's high fantasy dungeon crawler is back, and it... Well, it still looks gorgeous. Action, adventure, and mountains of loot await in this silky smooth remaster, which comes complete with a freshly scored orchestral soundtrack. Dragon's Crown Pro also supports cross-play and cross-save with the PS3 and Vita versions of the release.
Publisher: Square Enix
Developer: ThroughLine Games
Release date: 15th May, 2018
A platforming puzzler with an emphasis on story, Forgotton Anne's shaping up to be something potentially special. Boasting a lovely art style and a cast of creative characters, this could turn out to be a magical adventure for players of all ages.
Publisher: Raw Fury
Developer: Art in Heart
Release date: 15th May, 2018
This hybrid of platformer and shooter throws in roguelike elements for good measure, and it looks and sounds great. Promising a stern challenge and the heartwarming story of Ikk trying to cheer up his best friend, a whale named Sally, this is an unusual mix that definitely has us intrigued.
Publisher: Spearhead Games
Developer: Spearhead Games
Release date: 15th May, 2018
From the creators of the enjoyable but terribly named Stories: The Path of Destinies comes Omensight, another action-adventure title that fuses frantic combat with investigative player choice. This time around, you're plopped into the stern shoes of a mystical warrior who's trying to stop the world from ending. A much better name, by the way.
Publisher: Bigben Interactive
Developer: Breakpoint Studios
Release date: 22nd May, 2018
Like a 36-year-old Roger Federer, the team behind the sublime Top Spin 4 have been biding their time ahead of another Grand Slam push. It's been seven, agonising years to be precise. Tennis World Tour aims to claim the console tennis crown from the 2K Sports classic.
Publisher: Bandai Namco
Developer: From Software
Release date: 25th May, 2018
Still considered by many to be the best game in the Dark Souls trilogy, the original release has polished up quite nicely on PS4. Veterans will likely want to return to such a memorable journey, while newcomers can look forward to exciting enemies, interesting environments, and some iconic boss fights.
Publisher: Sony
Developer: Quantic Dream
Release date: 25th May, 2018
The cynic in us could argue that Quantic Dream's decision to lead with androids in Detroit: Become Human may merely be cover for the company's occasionally robotic writing – but let's not go there. The divisive Parisian developer appears to be channelling Heavy Rain with this multi-protagonist narrative adventure – but who will you be able to keep alive?
Publisher: Spike Chunsoft
Developer: Q-Games
Release date: 25th May, 2018
The ever-jovial TikiMan is back to dance in front of turrets and cannons, as former PlayStation 3 favourite PixelJunk Monsters receives the sequel it so deserves. A new claymation-esque art style breathes fresh life into Q-Games' colourful world, but it's the addictive tower defence gameplay that will make you want to stick around.
Publisher: 11 Bit Studios
Developer: Digital Sun
Release date: 29th May, 2018
Scurrying into the night to brave monster-infested dungeons and gather sweet, sweet loot, Moonlighter has you stockpile your discoveries before opening up your store and selling them off to the locals. Part action RPG part shop-keeping simulator, this could turn out to be a horribly addictive indie.
Publisher: SEGA
Developer: SEGA
Release date: 29th May, 2018
From Sonic the Hedgehog to Altered Beast, this collection of over 50 Genesis/Mega Drive games promises a lot of bang for your buck. If you're like us, you'll be excited to play the likes of Streets of Rage and ToeJam & Earl all over again on PS4, just for old times' sake.
Publisher: Capcom
Developer: Capcom
Release date: 29th May, 2018
As long as Capcom doesn't somehow bugger it up, Street Fighter 30th Anniversary Collection could be a great way to celebrate the series -- ideally by beating the snot out of your mates in versus mode. The collection boasts 12 different titles to sink your fists into, including the legendary 3rd Strike.
Publisher: Team 17
Developer: Villa Gorilla
Release date: 29th May, 2018
A bizarre blend of platforming and pinball, Yoku's Island Express is about as left field as games come on PS4, but it looks wonderfully charming nonetheless. The colourful presentation and jovial tone certainly has us interested, plus it's about a bug who delivers post -- what's not to like?
---
So, May's looking surprisingly busy, but which games are you most looking forward to? Let us know in our poll, and then spread the word in the comments section below.
What PS4 game are you most looking forward to in May? (115 votes)
AO International Tennis

1%

Dark Souls Remastered

11%

Detroit: Become Human

46%

Dragon's Crown Pro

4%

Forgotton Anne

4%

Gonner

0%

Laser League

2%

Moonlighter

7%

Omensight

2%

PixelJunk Monsters 2

3%

SEGA Genesis Classics

6%

Street Fighter 30th Anniversary Collection

5%

Tacoma

3%

Tennis World Tour

3%

Trailblazers

0%

Yoku's Island Express

0%

Other

3%
Please login to vote in this poll.