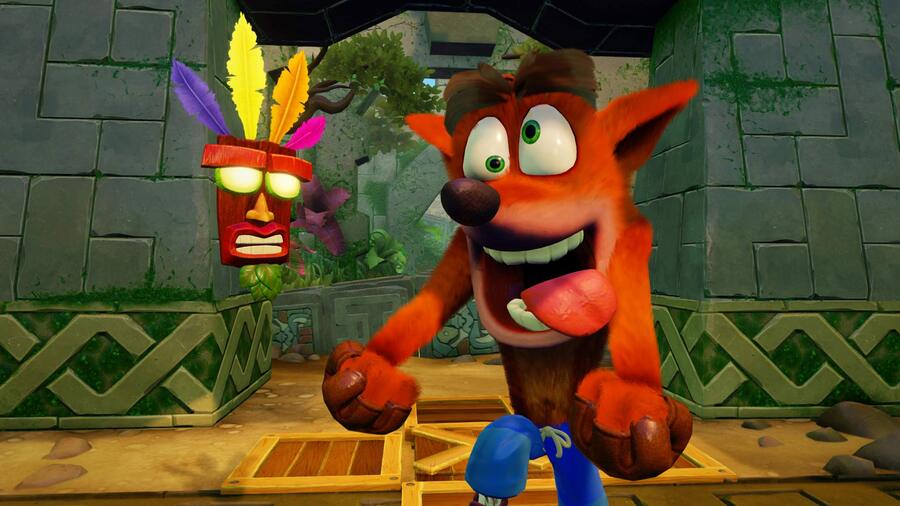 There's no doubt that the PlayStation 4 is top dog in the UK, even despite decent competition from both the Xbox One and Nintendo Switch. Nevertheless, an impressive three PlayStation 4 exclusives featured in Britain's best sellers of 2017 list, with Crash Bandicoot N. Sane Trilogy, Gran Turismo Sport, and Horizon: Zero Dawn all charting in the top ten.
The data comes courtesy of the Entertainment Retailers Association, which pairs Chart-Track data for physical sales with download data from the Interactive Software Federation of Europe. It is perhaps worth pointing out that Nintendo and Bethesda don't provide digital sales, but we're led to believe that wouldn't have changed the top ten.
Crash Bandicoot did particularly well, selling 651,354 units in the UK – but credit to Horizon: Zero Dawn, which managed 456,374 units. Not bad for a brand new intellectual property. Gran Turismo Sport, which has been the source of many silly message board posts since launch, also did decently, with 484,833 units – the most successful flop Britain has ever known.
Perhaps the most staggering statistic here is Grand Theft Auto V, which shifted another one million units despite being four years old. And is it a surprise that Assassin's Creed Origins outperformed Destiny 2? Either way, it looks like the loot box controversy did little to deter Star Wars Battlefront 2. Like we always say, the gaming bubble in action.
As for other entertainment products, the likes of Beauty and the Beast and Rogue One did well for themselves. But the most popular entertainment product of 2017 in the UK? Ed Sheeran's new record, of course. Divide sold almost three million units in Britain alone, proving that we all have a soft spot for Galway Girl on a late Saturday night.
UK's Top 10 Physical and Digital Game Sales 2017
FIFA 18 (ELECTRONIC ARTS) - 2,696,721 
Call Of Duty: WWII (ACTIVISION BLIZZARD) - 2,442,416 
Grand Theft Auto V (TAKE 2) - 1,080,022
Assassin's Creed Origins (UBISOFT) - 679,965 
Destiny 2 (ACTIVISION BLIZZARD) - 673,551 
STAR WARS Battlefront II (ELECTRONIC ARTS) - 658,814
Crash Bandicoot N. Sane Trilogy (ACTIVISION BLIZZARD) - 651,354 
Tom Clancy's Ghost Recon: Wildlands (UBISOFT) - 574,889
Gran Turismo Sport (SONY) - 484,833 
Horizon: Zero Dawn (SONY) - 456,374
[source eraltd.org, via resetera.com]