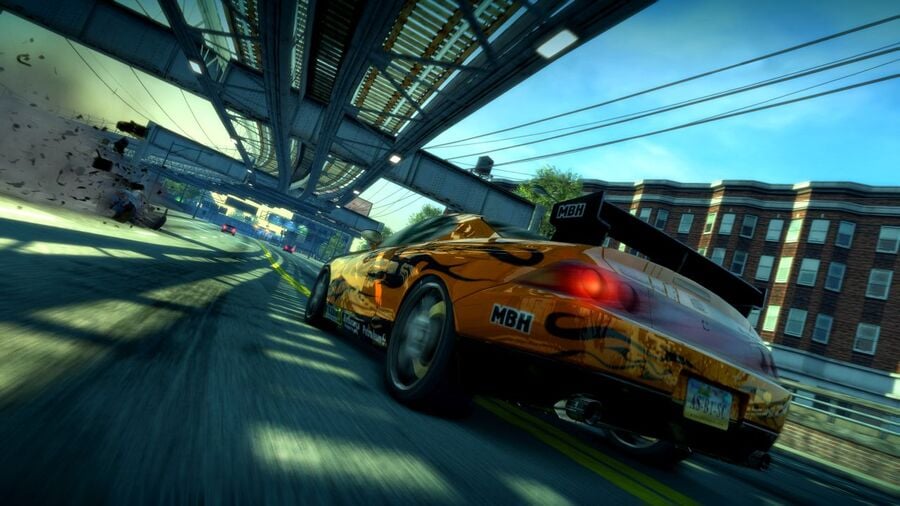 The snow is back here in the UK, which gives us the perfect opportunity to snuggle up with some games. With the release calendar ramping up and backlogs longer than our legs, we've got lots to be getting on with. The age old question, though, is what will you be playing?
Sammy Barker, Editor
I'm playing Burnout Paradise this weekend, which I'm thoroughly enjoying. I wasn't sure whether to purchase this remaster because I do think it's a bit pricey, but I'm having a blast navigating Paradise City again and I'm struggling to put it down.
Robert Ramsey, Deputy Editor
I'll be trying to finish off Assassin's Creed Origins: Curse of the Pharaohs this weekend. As far as expansions go, it's hard to fault. More of the same while also adding in some fantastical new elements. The whole thing's really solidifying my opinion that this is the best Ass Creed yet.
Stephen Tailby, Senior Staff Writer
I've got games coming out of my ears at the moment, and I absolutely plan on playing them. First priority is Octahedron, which I'll be reviewing, and then it's on to the murky streets of Yharnam in Bloodborne. Burnout Paradise Remastered is waiting in the garage too, begging to be taken out for a spin.
Gabriella Petty, Reviewer
Review week for me, so knuckling down with that this weekend. Picked Fallout 4 back up throughout last week starting with a fresh play through, but no doubt that'll occupy a majority of my time thereafter. A Fallout: New Vegas re-run now feels like a distant dream!
Jacob Hull, Reviewer
I'm returning to Paradise City for the first time in almost a decade this weekend and I couldn't be happier about it. Burnout Paradise is exactly the kind of racing game I've been craving for a while – let's be honest, the recent Need for Speed games have been sorry examples of the arcade racing genre. I may also jump into some more Assassin's Creed Origins should Guns N' Roses get the better of me. 
Marcello Apostolico, Reviewer
This weekend I'll be hack-and-slashing demons in Devil May Cry HD Collection for the umpteenth time. Replaying DMC1 and prepping for my Dante Must Die playthrough (for the 3rd time, did this once on PS2, and once on PS3) so I can nab that Platinum Trophy. Let's rock, baby!
Victor Nowogurski, Moderator
With rain predicted all weekend here I will be staying indoors catching up on my backlog.  Hopefully I will be finishing up Secret of Mana this weekend and I am thinking of starting Bloodborne for the first time.
---
That's what we're playing, but what about you lot? You know the drill: exercise your jaws in the comments section below.