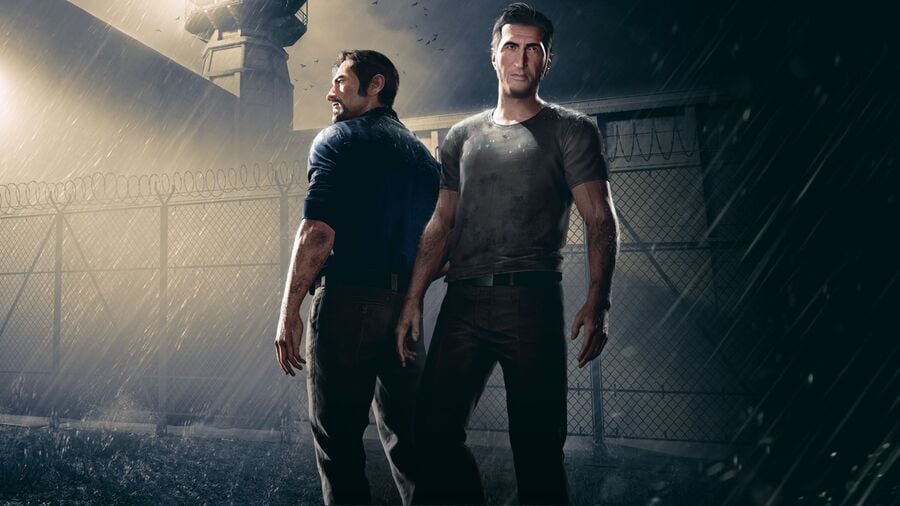 A Way Out is one of the more interesting titles of the year; a story-driven set-piece laden spectacle played entirely in online or offline co-op. Published by EA and directed by Brothers: A Tale of Two Sons creator Josef Fares, this prison break escapade has always stood out from the crowd – even when Fares has been told to shut his considerable mouth. But what do critics make of the ambitious adventure so far?
IGN - 8.3/10
If you go into A Way Out thinking its mandatory two-player co-op is a gimmick, you'll likely come out of it realizing that it couldn't have been done any other way. Vincent and Leo's journey will have you and a friend performing tasks together both mundane and dramatic, and the result is a memorable, variety-packed cinematic adventure that feels like what Telltale's games might've evolved into if they'd leaned into game mechanics instead of phasing them out.
A Way Out has many faults, but a lack of heart isn't one of them. Seeing that heart translated into a cooperative play experience makes the journey worthwhile.
A Way Out's co-op vision is a bold choice that works because it uncompromisingly places players in a co-op context, joining them onscreen and off. But given the weakness of the gameplay at times, perhaps the game isn't bold enough.
A Way Out has problems. By the time the credits rolled, my partner and I didn't really feel like we'd been on much of a journey with Leo and Vincent. We'd been on a geographical tour, sure--one that was often trite, gimmicky, or cringeworthy--but we didn't feel the pair had learned anything or grown in any meaningful way. I did, however, enjoy the journey I'd been on with my friend sat next to me. We had to look out for each other while escaping prison, work together to solve puzzles, and save each other's life on multiple occasions. Our characters might not have grown closer together, but A Way Out's forced co-op is worth it for the few standout moments it provides.
---
Will you be finding the way out of A Way Out? What do you make of these early reviews? We'll bring you our verdict as soon as we steal the prison guard's master key.