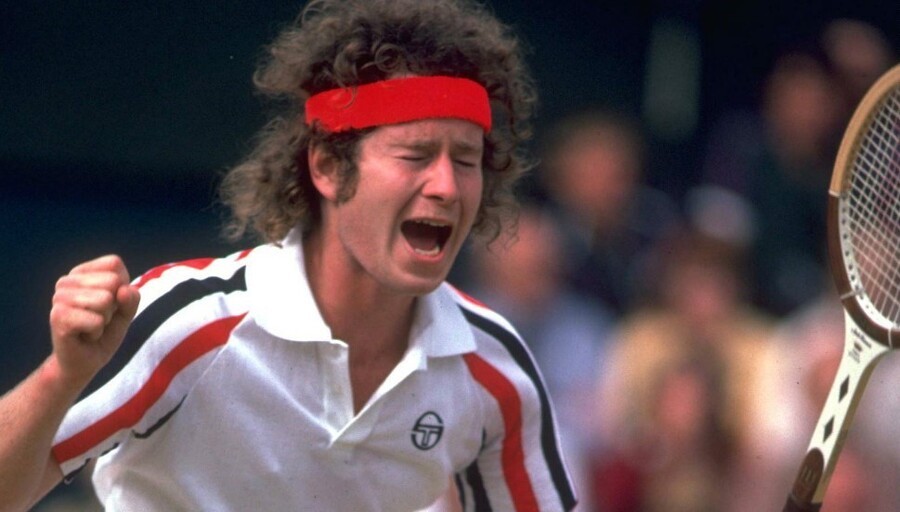 Tennis World Tour will score a premium Legends Edition upon release on 22nd May, which will include two additional superstars: Andre Agassi (with his 1995 outfit) and John McEnroe (with his 1990 outfit). In the latter's case, we're assuming that means a big fat bandana, which may have just pushed us towards the pre-order button. Oh, who are we kidding – we were getting it anyway.
The Legends Edition also comes with some other additional content: Roger Federer's Wilson Pro Staff 97RF racket will be available for use in Career mode, as will the Wilson Pro Staff 97 racket. You'll also get an experience points booster, an exclusive 'Legend' title for use in multiplayer, and five "aptitude" cards, which we're assuming will feed into some kind of Ultimate Team-esque feature.
Oh, and as an added extra, you'll be able to use Roger Federer's new Spring 2018 outfit in Career mode as well. Don't worry if you're not interested in the Legends Edition, because you'll still unlock Andre Agassi and Roger's racket if you pre-order the standard version physically or digitally prior to release. Who doesn't want McEnroe, though? C'mon!