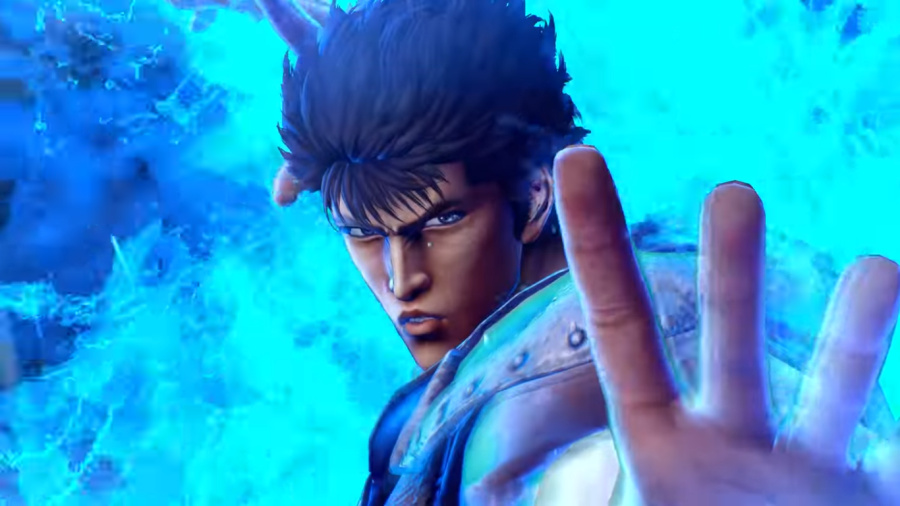 Look, we're sorry that we had to use that tagline, but... We had to use that tagline. After six whole weeks at the top, Monster Hunter: World has finally been booted off its throne. The game to do it? Fist of the North Star by the Yakuza team over at SEGA. The PlayStation 4 exclusive has proven to be a reasonable hit in Japan, shifting 123,000 copies at launch.
The aforementioned Monster Hunter: World only dropped to second, however, selling through another 25,000 copies. Meanwhile, the PS4 port of Trails of Cold Steel managed just 10,000 copies, which is perhaps a little disappointing.
Interestingly, PS4 numbers dropped below 20,000 units for the first time in a long while. However, the PS4 Pro actually jumped to 15,000 units, making up the difference to some extent. Again, some interesting figures.
Hardware sales
Switch – 45,084 (45,083)
PlayStation 4 – 14,251 (20,070)
PlayStation 4 Pro – 14,112 (6,499)
PlayStation Vita – 5,476 (6,518)
New 2DS LL – 5,413 (6,113)
New 3DS LL – 4,074 (4,326)
2DS – 761 (901)
Xbox One X – 104 (147)
Xbox One – 78 (117)
Software sales
[PS4] Hokuto ga Gotoku (Limited Edition Included) (Sega, 03/08/18) – 123,116 (New)
[PS4] Monster Hunter: World (Limited and Bundle Editions Included) (Capcom, 01/26/18) – 25,382 (1,954,272)
[NSW] Splatoon 2 (Bundle Version Included) (Nintendo, 07/21/17) – 22,162 (2,106,486)
[NSW] Mario Kart 8 Deluxe (Nintendo, 04,28,17) – 17,329 (1,399,804)
[NSW] The Legend of Zelda: Breath of the Wild (Limited Edition Included) (Nintendo, 03/03/17) – 11,611 (908,067)
[NSW] Super Mario Odyssey (Bundle Version Included) (Nintendo, 10/27/17) – 11,043 (1,648,855)
[PS4] The Legend of Heroes: Trails of Cold Steel I: Kai -Thors Military Academy 1204- (Falcom, 03/08/18) – 10,965 (New)
[3DS] Pokemon Ultra Sun / Ultra Moon (Nintendo, 11/17/17) – 8,622 (1,585,208)
[PS4] Rainbow Six Siege Advanced Edition (Ubisoft, 03/01/18) – 8,191 (16,233)
[PS4] Final Fantasy XV Royal Edition (Square Enix, 03/08/18) – 6,814 (New)
[NSW] Dragon Quest Builders (Square Enix, 03/01/18) – 6,686 (35,116)
[NSW] Mario + Rabbids Kingdom Battle (Nintendo, 01/18/18) – 5,284 (163,605)
[PS4] Metal Gear Survive (Konami, 02/21/18) – 5,256 (49,189)
[NSW] 1-2-Switch (Nintendo, 03/03/17) – 3,878 (412,323)
[PS4] Girls und Panzer: Dream Tank Match (Limited Edition Included) (Bandai Namco, 02/22/18) – 3,599 (57,547)
[3DS] Mario Party: The Top 100 (Nintendo, 12/28/17) – 3,471 (173,584)
[NSW] Arms (Nintendo, 06/16/17) – 3,431 (379,929)
[3DS] Doraemon: Nobita's Treasure Island (FuRyu, 03/01/18) – 3,422 (8,370)
[PS4] Dynasty Warriors 9 (Limited Edition Included) (Koei Tecmo, 02/08/18) – 3,370 (156,737)
[NSW] Dragon Ball Xenoverse 2 for Nintendo Switch (Bandai Namco, 09/07/17) – 3,321 (128,081)
[source 4gamer.net, via gematsu.com]