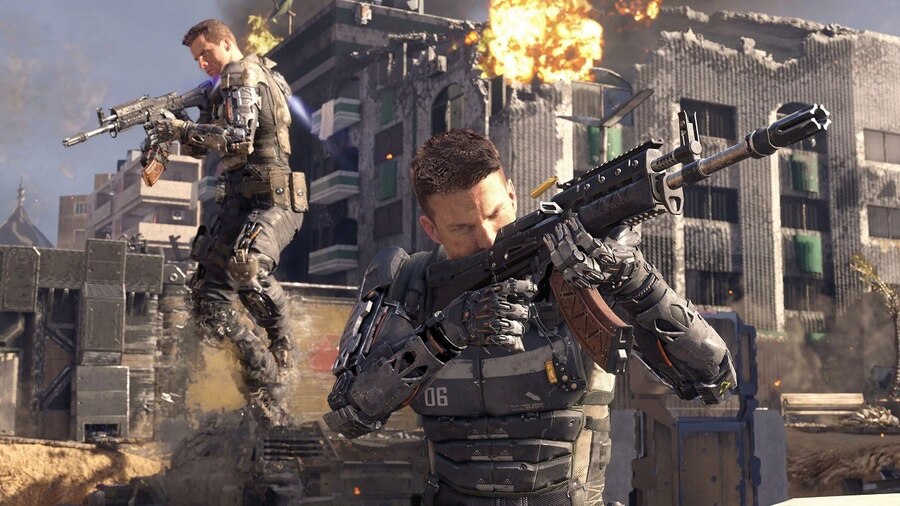 Considering it's not officially announced yet, we were surprised to see Houston Rockets hotshot James Harden dressed in camouflage and sporting a Call of Duty: Black Ops IIII (more on that later) cap while en route to an NBA game against Oklahoma City Thunder overnight. Fans picked up on the similarities to Call of Duty: Black Ops 3's logo immediately, and Kotaku has since corroborated with sources that the game is legit.
The thing that's driving people crazy are the roman numerals, of course. The number four is typically stylised as 'IV', but publisher Activision and developer Treyarch have seemingly opted for 'IIII' instead. This could be to avoid confusion – after all, we've all heard Grand Theft Auto IV referred to as Grand Theft Auto Eye Vee at least once in our lives.
To be fair, IIII is a valid roman numeral, so it's not quite as dumb as the Internet overreaction would lead you to believe. In fact, Push Square Towers has a clock using this exact same symbol. According to rumours, the title will adopt a near-future setting like its predecessor. Oh, and if you had any doubt about the release's existence, a bunch of merchandise recently popped up in GameStop's system.
[source kotaku.com.au]