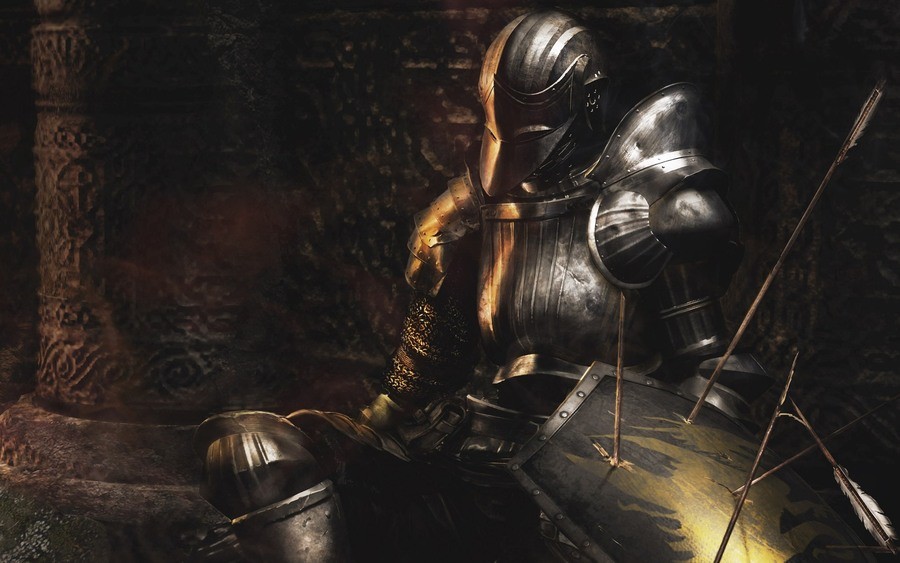 We're days away from leaving February and entering the month of March, which means that the release schedule is about to get bloated big time. Publishers typically try to release any remaining wares they have before the end of the fiscal year, and next month is looking like a particularly busy period for both remasters and new titles alike. This may be your last chance to work through your backlog, then.
Sammy Barker, Editor
I'm having a delightful time with PlayStation VR platformer Moss, so that will be my main target this weekend. I'm also still working my way through Mafia III as well, which I think is deserving of the criticism it received at release – yet I still really like.
Robert Ramsey, Deputy Editor
I'm getting a bit sick of writing Monster Hunter: World, but... Yeah, I'm probably playing more Monster Hunter: World this weekend. If I get the time I might continue Shadow of the Colossus as well, but honestly, I'm struggling with the clunky controls a bit. It's a shame, too, because if teenage me could see this remake he'd probably lose his mind.
Glen Fox, Guides Editor
Kingdom Come: Deliverance has me obsessed with all things medieval. So this weekend I'm going to carry on playing it to black death. I'll take breaks to dig into Chivalry: Medieval Warfare and For Honor, though. I just got both of those to see which one is the ultimate in melee combat.
Stephen Tailby, Senior Staff Writer
I'm going to be taking a little break from slaying monsters and turning their tails into trousers in Monster Hunter: World. It's review duty once again, and this time, I'm donning a hard hat and Aperture Science lab coat to play Bridge Constructor Portal. I'll be bringing you my review next week, as well as a big, delicious cake. Promise.
Jenny Jones, Reviewer
I'm currently addicted to Demon's Souls. I've started to play it again for the first time in years due to the impending server closures, and I'd forgotten just how much I enjoy it! I'm not going to miss the PvP stuff so much, but will really miss the blood stains, wandering apparitions, and messages. I should probably try to get a Pure Bladestone from someone before it's too late and I have to rely on the RNG gods.
Liam Croft, Reviewer
My weekend is dedicated to all things Metal Gear Survive. Despite the constant vitriol being thrown at the game across message boards, I'm continuing to enjoy the experience. If I do manage to finish it before Sunday is over, I also really want to return to Assassin's Creed Origins. The positive buzz around the DLC and constant updates it's getting has me intrigued.
Victor Nowogurski, Moderator
So with the next two days off and a house to myself, I'm going to make a dent in my backlog. PS4 wise it will the awesome Assassin's Creed Origins, Call of Duty: WWII, and perhaps some Batman: The Telltale Series. Switch wise it will be Bayonetta and Mighty Gunvolt Burst.
---
That's what we're playing, then, but what about you kind folks? As always, let us know everything you're playing in the comments section below.