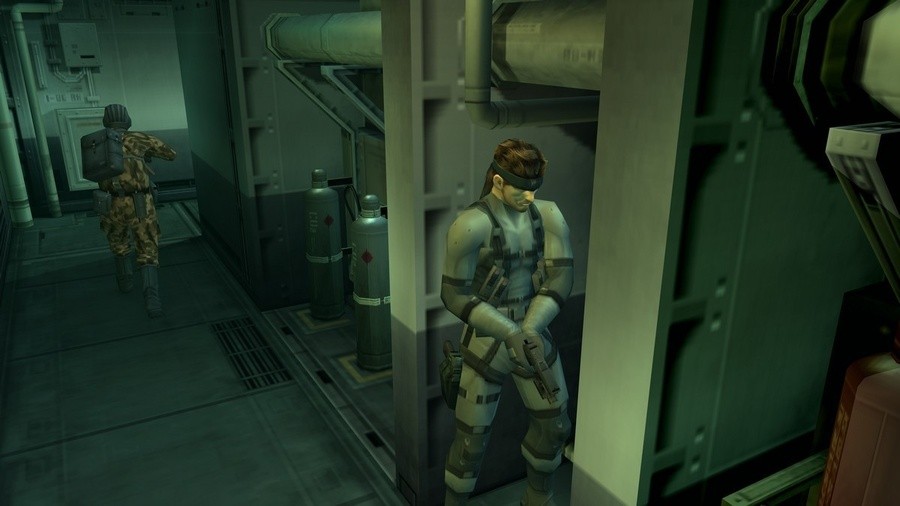 The Metal Gear Solid HD Collection could be coming to the PlayStation 4, assuming a listing on Texas-based developer Armature's website is accurate. While the compilation – which features Metal Gear Solid 2: Sons of Liberty, Metal Gear Solid 3: Snake Eater, and Metal Gear Solid: Peace Walker – was originally handled by Bluepoint for the PlayStation 3, the ReCore developer worked on the PS Vita version.
And on its portfolio page, it's currently listing the title for PS4 in addition to PS Vita, suggesting it may have been recruited to convert the remasters to Sony's new-gen system, too. It'd certainly make sense: the port would probably be a low-cost effort, but it's not hard to imagine there being a market for old-school MGS on the uber-popular console. Of course, it could also be a mere clerical error.
We'll try to contact Konami and Armature and see if we can get some kind of confirmation. In the meantime, do let us know if you'd be willing to quadruple dip on these titles in the comments section below.
Update: Armature says that the PS4 listing on its website was merely an error and that it isn't working on a PS4 version of the Metal Gear Solid HD Collection.
[source armature.com]