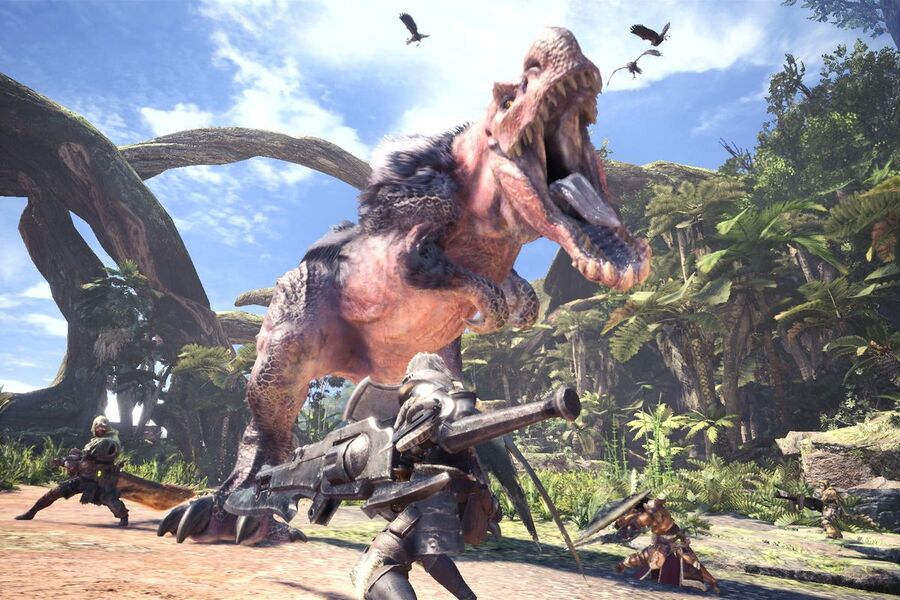 Hirokazu Hamamura might not be a household name, but he's currently President of Enterbrain, the publisher of Japanese gaming magazine Famitsu, after a long stint as its Editor-in-Chief. It's fair to say he knows his stuff.
Speaking with Japanese site Mantan Web, Hamamura-san predicted that the new entry in the celebrated Monster Hunter series has enough clout to give sales of PlayStation hardware a big boost on the console's home turf. He says that there are many players who have been waiting for a new home console Monster Hunter game, and we all know how popular the franchise is in Japan.
He also says the game itself has the potential to sell 10 million copies during its lifetime, citing the volume of players who enjoyed the beta tests, and its sheer popularity in the Land of the Rising Sun. Pre-orders for the title are apparently above expectations, too. To contextualise this number, he alleges that Final Fantasy XV has shipped 7 million copies to date, and reasons that Japanese games have seen a worldwide jump in popularity, with titles like NieR: Automata, Nioh, and Persona 5 all selling well.
It all sounds pretty reasonable to us. Monster Hunter: World is the first home console iteration for some time, has the lowest barrier to entry in the series, and thanks to the recent open beta tests, we know is shaping up very nicely indeed. The game launches worldwide in just a few weeks, on 26th January.
Are you excited to play Monster Hunter: World? Do you think Hamamura-san's predictions are accurate? Sharpen your oversized blade in the comments below.
[source dualshockers.com, via mantan-web.jp]