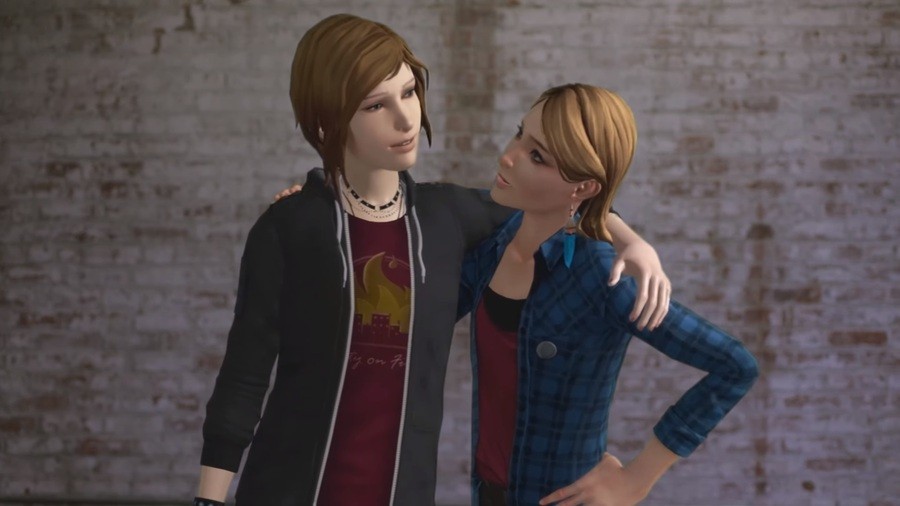 The tragic tale of Chloe and Rachel's whirlwind romance will reach retail on 6th March, as Square Enix packages up its episodic prequel Life Is Strange: Before the Storm. There are a ridiculous three versions available, so stick with us or we'll give you some classic Miss Price lip.
First and foremost, you can get the complete Season Pass on Blu-ray for $29.99; pre-orders come with a 'Classic Chloe' outfit. Alternatively, you can pod out $39.99 for a Limited Edition which includes all of the aforementioned and a CD soundtrack and artbook.
Last but not least, exclusive to the Square Enix Store for $69.99 is a Vinyl Edition, which basically adds a vinyl box set and presentation packaging on top of the above. You'll also get a 'Chloe and Rachel' toy for pre-ordering it.
We thoroughly enjoyed Life Is Strange: Before the Storm, but felt that its final episode was rushed. There's still one left chapter to come, of course, as developer Deck Nine takes us back in time with a bonus episode due any day now.
Update: Life Is Strange's bonus episode, Farewell, will release digitally alongside the retail edition on 6th March.
[source store.na.square-enix.com, via amazon.com, amazon.com, amazon.com]