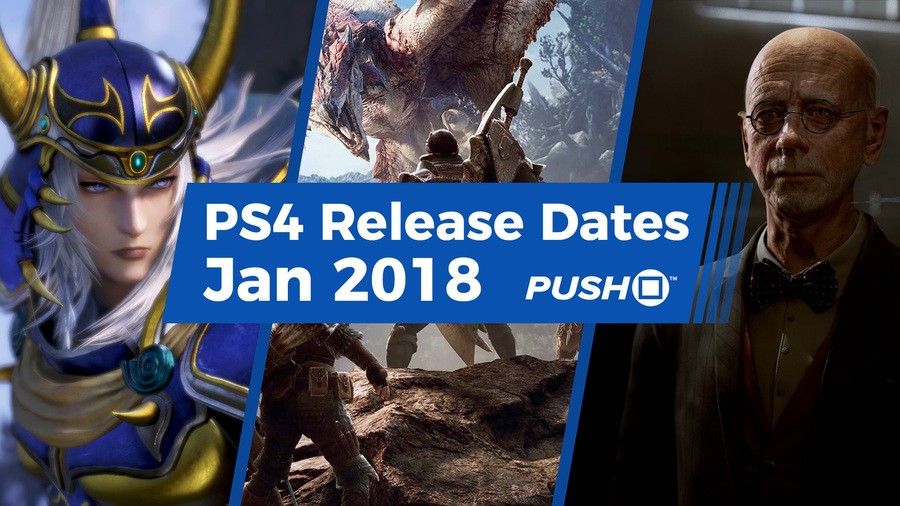 Ready to go again? We bet you're wondering what new PS4 games are scheduled to launch in January 2018, aren't you? We bring good news, because we've compiled all of the upcoming PlayStation 4 release dates for your perusal below. It's a huge start to the year to be honest, with the likes of Monster Hunter: World and Dissidia Final Fantasy NT vying for your attention.
New PS4 Games Releasing in January 2018
January, 2018
For a full list of launches, check out our 2018 new PS4 games release dates guide.
---
What new PS4 games will you be buying in January 2018? Is Monster Hunter: World on your radar at all? Follow the usual drill in the comments section below.