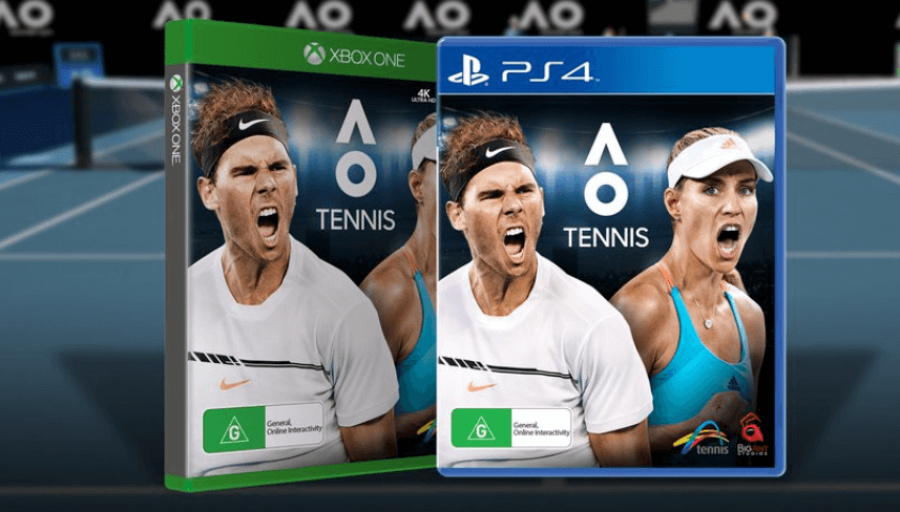 You wait all generation for a tennis title to appear, and then two get revealed within the space of a few months. Fizzing a forehand back at Tennis World Tour is Big Ant Studios' AO Tennis, which is set to release in time for the Australian Open on 16th January down under. We haven't been able to confirm a European and North American release date just yet, but it's safe to assume it'll probably be the same.
The release will sport Spain's big hitter Rafa Nadal and German star Angelique Kerber on the cover, and will have full Australian Open licensing, meaning that you'll get to play in the famous Rod Laver Arena. It's not entirely clear whether there'll be other players from the tour, but you may be hoping there aren't, because Big Ant's Ross Symons claims that the Spaniard is "the hardest player to beat because in game he plays like his real-life counterpart". Hopefully his knee gives way in the game just like in real-life, too, eh?
While you will be able to play on grass, clay, and hard courts, there's no mention of licensing, so don't expect Wimbledon, the French Open, or the US Open to miraculously appear. There will be a Career Mode, though, where you work your way from 1,500th in the world rankings all the way to the top of the tour. Hopefully this is good because there's been a serious dearth of tennis titles, but with scant details to go on, we'll have to wait and see.
[via press-start.com.au]