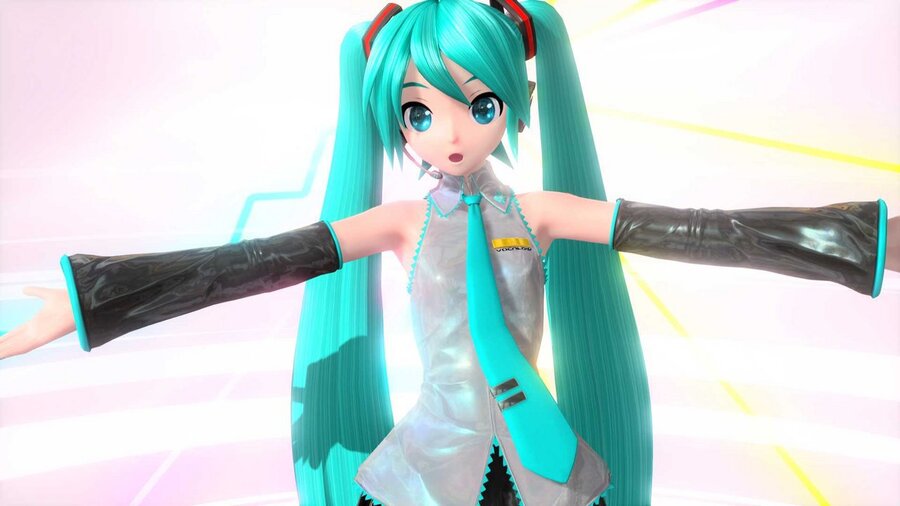 It's been another relatively quiet week for PlayStation in Japan, with only one new title making it into the top five. Rhythm game Hastsune Miku: Project Diva Future Tone DX shifted around 35,000 copies on PlayStation 4, which isn't great, but it's not especially bad, either.
Wolfenstein II: The New Colossus also entered the charts, but only just. The shooter sequel barely made it into the top 20, scraping just 3500 copies on Sony's system. 
Speaking of which, the PS4 itself is still sitting steady at around 27,000 units across both the standard model and the PS4 Pro. It'll be interesting to see whether sales spike at all over the holidays.
Hardware sales
Switch – 145,200 (86,999)
PlayStation 4 – 20,384 (18,126)
New 2DS LL – 20,283 (29,013)
New 3DS LL – 11,511 (11,074)
PlayStation 4 Pro – 6,525 (8,176)
PlayStation Vita – 5,964 (3,090)
2DS – 2,838 (3,113)
New 3DS – 254 (280)
Xbox One X – 212 (143)
Xbox One – 196 (104)
Wii U – 85 (43)
PlayStation 3 – 46 (46)
Software sales
[3DS] Pokemon Ultra Sun / Ultra Moon (Nintendo, 11/17/17) – 168,978 (836,417)
[NSW] Super Mario Odyssey (Nintendo, 10/27/17) – 77,751 (792,059)
[PS4] Hatsune Miku: Project Diva Future Tone DX (Limited Edition Included) (Sega, 11/23/17) – 34,896 (New)
[NSW] Splatoon 2 (Nintendo, 07/21/17) – 30,275 (1,373,530)
[PS4] Call of Duty: WWII (SIE, 11/03/17) – 21,512 (290,995)
[3DS] Pokemon Ultra Sun / Ultra Moon Double Pack (Nintendo, 11/17/17) – 20,297 (268,080)
[NSW] Mario Kart 8 Deluxe (Nintendo, 04,28,17) – 18,846 (837,850)
[NSW] The Legend of Zelda: Breath of the Wild (Limited Edition Included) (Nintendo, 03/03/17) – 15,162 (657,015)
[3DS] Animal Crossing: New Leaf Amiibo+ (Nintendo, 11/23/16) – 10,806 (281,571)
[PS4] Star Wars Battlefront II (Deluxe Edition Included) (EA, 11/17/17) – 10,734 (49,503)
[3DS] Beyblade Burst: God (FuRyu, 11/23/17) – 9,550 (New)
[3DS] Style Savvy: Styling Star (Nintendo, 11/03/17) – 6,256 (54,605)
[PS4] Gran Turismo Sport (Limited Edition Included) (SIE, 10/19/17) – 5,940 (193,443)
[3DS] Apollo Justice: Ace Attorney (Limited Edition Inlcuded) (Capcom, 11/23/17) – 4,832 (New)
[PS4] ARK: Survival Evolved (Spike Chunsoft, 10/26/17) – 4,308 (114,287)
[PS4] Dragon Ball Xenoverse 2 Deluxe Edition (Bandai Namco, 11/23/17) – 4,216 (New)
[NSW] Pokken Tournament DX (Nintendo, 09/22/17) – 4,197 (126,530)
[NSW] 1-2-Switch (Nintendo, 03/03/17) – 3,921 (283,108)
[PS4] Assassin's Creed Origins (Ubisoft, 10/27/17) – 3,662 (91,997)
[PS4] Wolfenstein II: The New Colossus (Bethesda Softworks, 11/23/17) – 3,555 (New)
[source 4gamer.net, via gematsu.com]