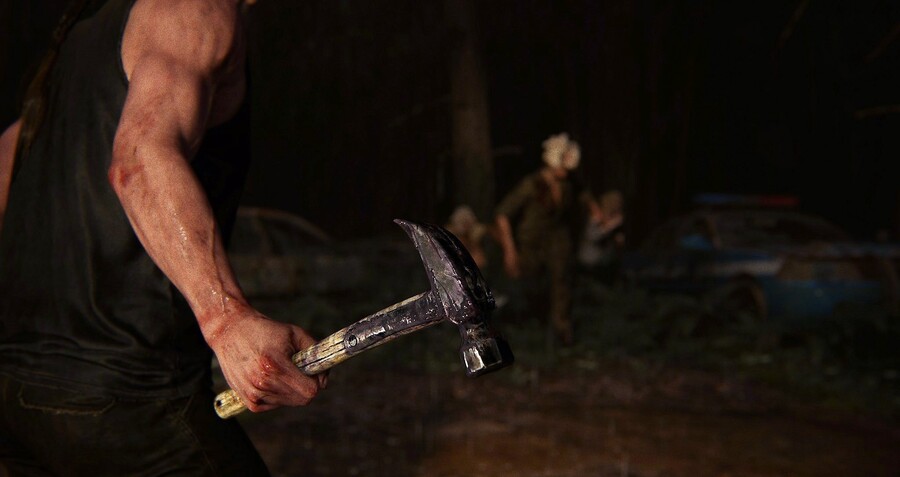 In the off chance that you don't use Twitter or frequently visit gaming forums (seriously, we envy you), you may not have heard about the controversy surrounding The Last of Us: Part II's new trailer. Said trailer depicts some gruesome acts of violence, and the overall tone of the thing is incredibly grim. Sony closed its Paris Games Week 2017 press conference with the clip, but many think it was a bit too heavy -- especially without any context to back it up.
As you'd expect, Sony Europe boss Jim Ryan has come to the video's defence. Speaking to The Telegraph at the aforementioned Parisian event, Ryan said: "The Last of Us obviously is a game made by adults to be played by adults. I should never prejudge this but it will probably be rated '18', I think it's fair to say."
He continued: "And there's that market for those people who like that sort of game. And I think we cater for that, and at the other end of the spectrum there was Concrete Genie, which my 8-year-old decided was the game she would like to play very much." Old Jim's not wrong on that point. While Sony's showcase certainly had its fair share of gritty games, there were some lighter experiences sprinkled throughout.
Ryan then delved into more detail regarding the trailer itself: "I think what we're trying to do is to portray qualities of the various games we had on show. And I think it is difficult when you have a clip of four or five minutes to synthesise a gameplay experience that can be measured in the tens of hours." When asked if he thought the clip was appropriate, he simply answered: "I do. Yeah, I do."
What are your own thoughts on the trailer for The Last of Us: Part II? Are Ryan and PlayStation in the right here, or was it in poor taste? Try to avoid the use of hammers in the comments section below.
[source telegraph.co.uk]