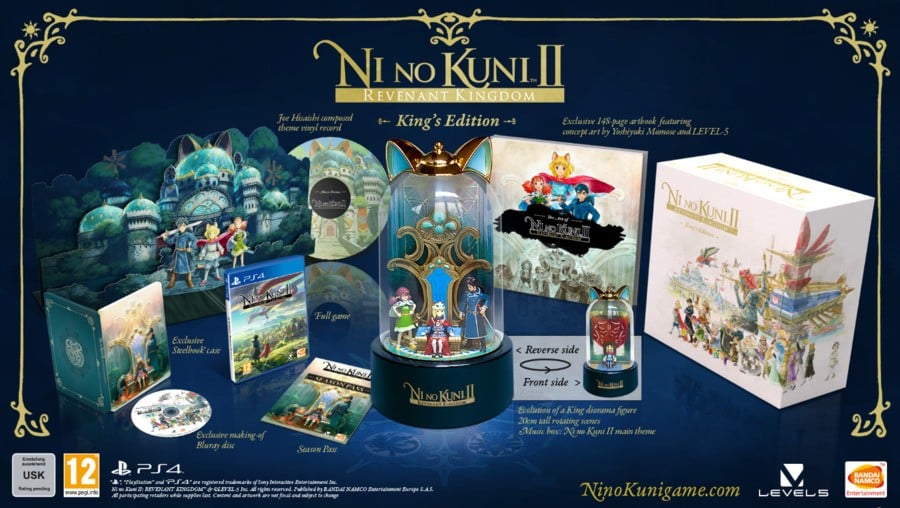 Ni no Kuni II: Revenant Kingdom is getting a selection of respectable collector's editions when it launches in January next year. In Europe, you get the choice of either The King's Edition or The Prince's Edition. The former's got more bits and pieces, including a 20cm diorama that doubles up as a music box, which sounds pretty neat.
Meanwhile, over in North America, you've got the not-so-imaginatively-named Collector's Edition, which you can gawk at in the image below. This one comes with a different diorama, a plush, and a 3D papercraft kit. However, this edition is apparently limited to 25,000 units, so it might be worth grabbing it early if you're seriously interested.
Are you looking forward to Ni no Kuni II? Will you be grabbing any of these special editions? Flash some cash in the comments section below.