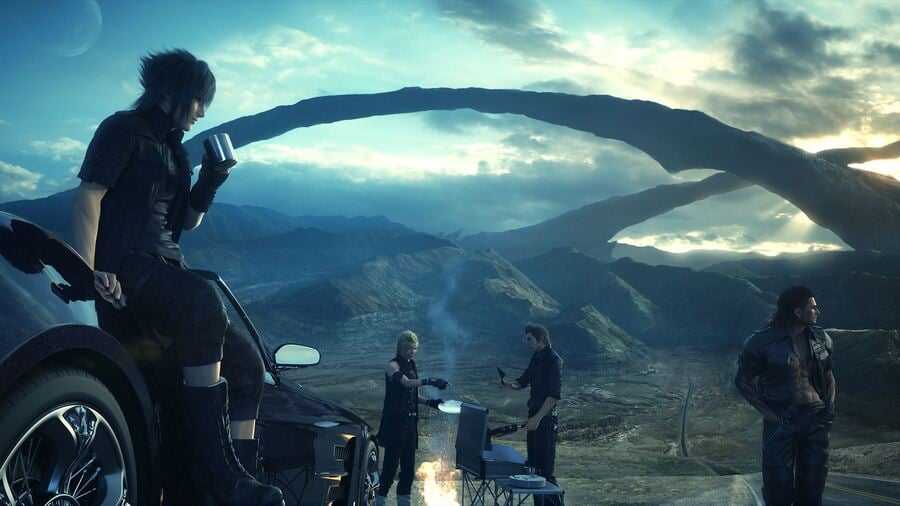 If you've been holding out hope for a direct sequel to Final Fantasy XV, then you may want to temper your expectations. In an interview with Polygon, director Hajima Tabata says that any kind of follow-up is unlikely, as the development team is more focused on improving and expanding upon the existing game.
"If you do that full sequel model of expanding on an IP or a series, it's good in certain ways. The negative of that is there's a very large open period where you're not releasing anything. In that period, you get people to move away, and their attachment to the franchise dissipates a little bit," Tabata explains.
Given Final Fantasy XV's outrageous overall development time, it makes sense that Square Enix sees it as a long term project - but we do find ourselves questioning the company's decision to treat it as if it's some sort of service-like release.
The game's had a fair share of downloadable content already. Episode Gladiolus launched earlier in the year, and Episode Prompto released a couple of months back. Episode Ignis is due later in 2017, and the title's co-op expansion, Comrades, is also launching at some point in the future, although that one doesn't have a defined release window just yet.
So, were you hoping that there'd be a Final Fantasy XV-2? Are you happy that Square Enix is still building upon Final Fantasy XV? Get sick of hearing Noctis pant in the comments section below.
[source polygon.com]