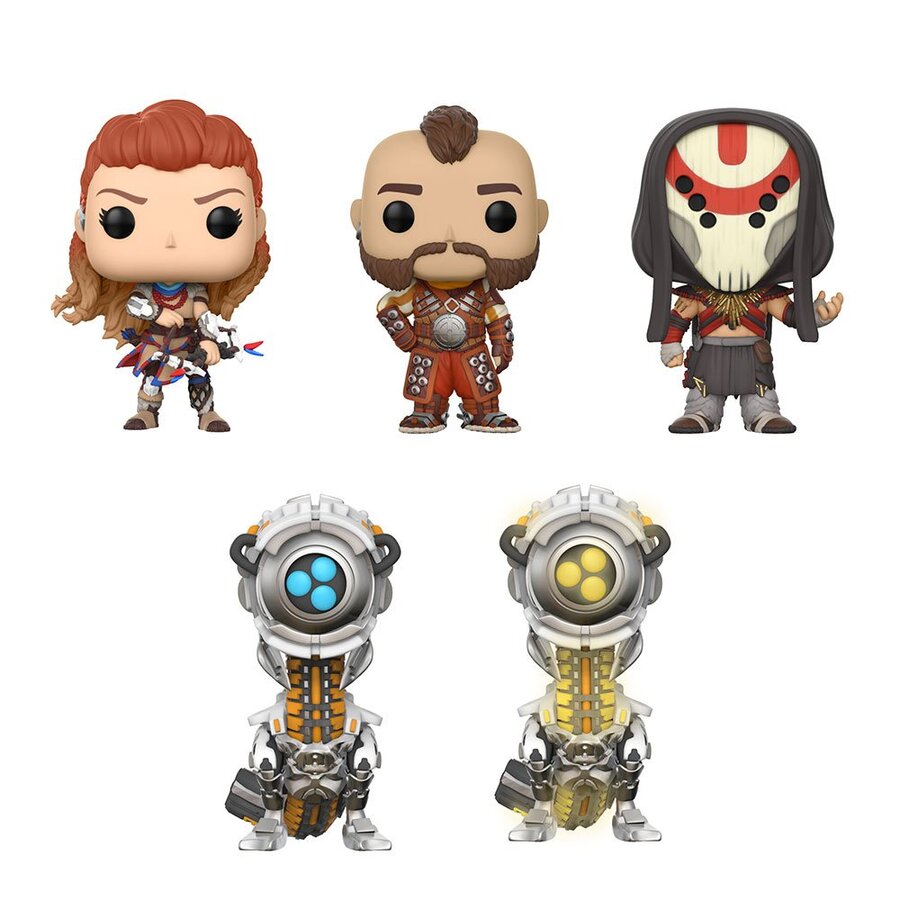 Any franchise with a modicum of mainstream success is guaranteed its own line of bulbous Funko figurines, and Horizon: Zero Dawn is the latest property to get the Pop! vinyl treatment. Naturally, red-headed protagonist Aloy is one of the characters you'll be able to buy, but she's joined by that most memorable of companions, Erend. Look, we love Guerrilla Games' role-playing release to pieces, but can anyone actually name five characters from the supporting cast? Nah, us neither.
Good thing that the other two plastic statues include a generic Eclipse Cultist and a Watcher. Y'know, one of the introductory robot things that just loves being stabbed in the back. You'll even be able to get an "alerted" yellow version of the cute little mechanical critter if you shop at Best Buy because retail exclusives aren't purely limited to pre-order bonuses.
We've never been fans of the whole Pop! thing – they remind us of the patients with Bloated Head syndrome in Theme Hospital – but this is all good fun we guess, and the figures themselves look nicely detailed. That Erend one is going to be a tough sell, though. Just sayin'.
[source funko.com]