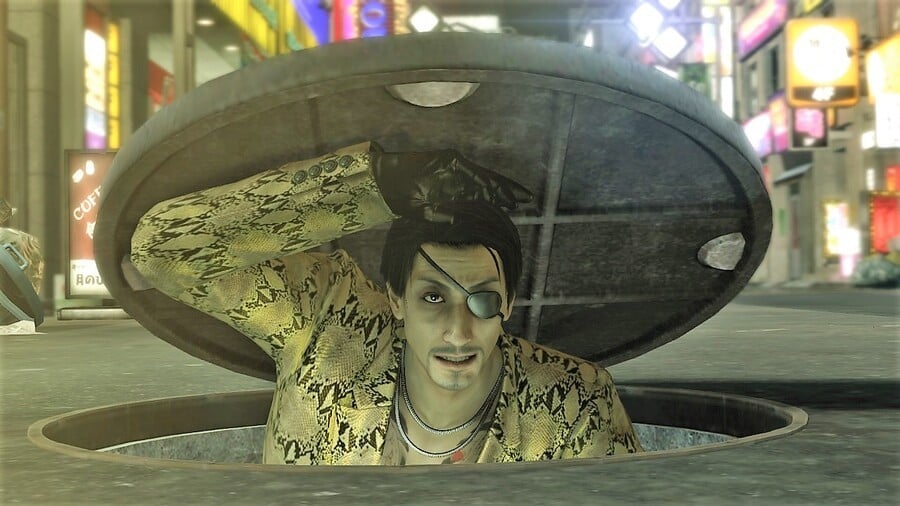 "Mad Dog" Majima is back in Yakuza: Kiwami, although this time around he's not a playable character like he is in Yakuza 0. For those out of the loop, Kiwami is a remake of the first Yakuza title on PlayStation 2, so its story has already been told - barring one crazy Majima-related detail.
The remake features a mental-sounding new system called 'Majima Everywhere'. Basically, as you roam around the streets as protagonist Kazuma Kiryu, you'll stumble across Majima at random intervals. The one-eyed gangster will then challenge you to a brawl, and by taking him on, you'll level up Kaz's Dragon of Dojima fighting style.
This is obviously a relatively small addition, but we thought it was worth noting for how nuts it sounds. Majima really can show up just about anywhere - you can even encounter him in a hostess club where he poses as a gaudy young woman in order to ambush Kaz. Yep, this has the potential to be amazing.
Are you a fan of Majima? Are you eager to see him again in Kiwami? Watch he doesn't show up in the comments section below.
[source blog.us.playstation.com]