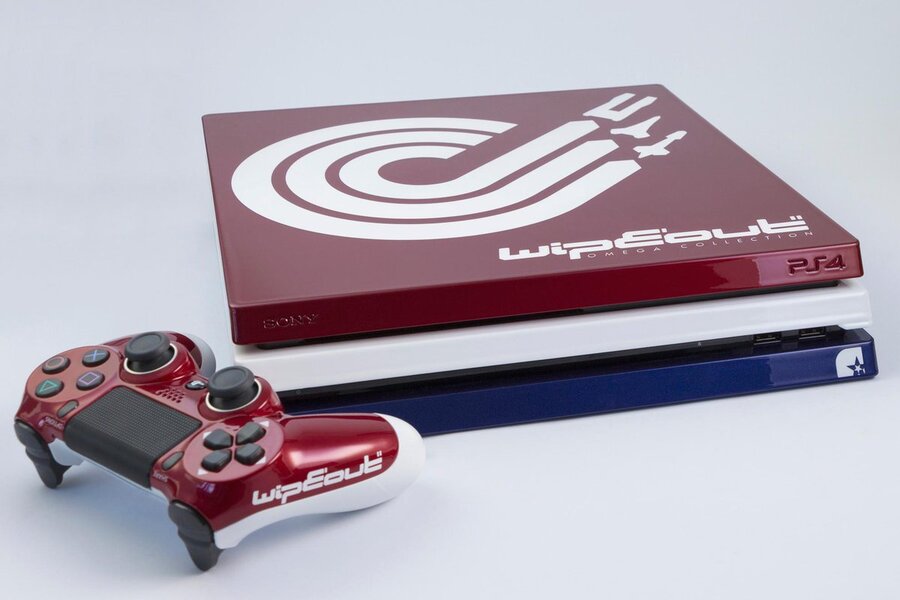 Good God, what a stunner of a console this is. This uniquely designed PS4 Pro is up for grabs as part of a competition that Sony's holding in central Europe. As you can see, the system's WipEout-themed, and comes with a matching controller. The look is completed with a lovely gloss finish. Phwoar.
We'd try to win it ourselves, but sadly, the aforementioned competition is only open to those who live in Germany, Austria, or Switzerland. If you happen to reside in one of those three countries, though, you can click through here to be in with a chance.
If you do end up winning it, send us some pics, please?
[source win.4theplayers.de]