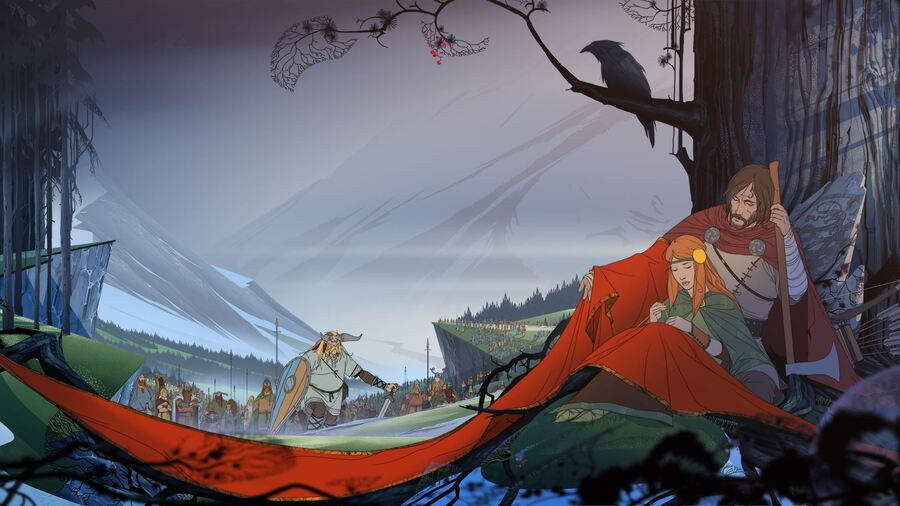 It's never nice to hear that a project's been cancelled, but the writing was on the wall with this one. Tactical role-playing title The Banner Saga was announced for the PlayStation 4 and Vita all the way back in 2014. The former launched in January of last year, but the latter was never given a concrete release date. Clearly, something wasn't right.
Unfortunately, a troubled development has resulted in developer Stoic and publisher Versus Evil cancelling the handheld version. According to a blog post authored by the aforementioned publisher, the studio -- even with support from Sony -- couldn't get the game to work very well on Vita. 
The post reads: "The game needs a lot more time to get it to the conditions we expect for Vita and Banner Saga fans. To add to this, it does not include a lot of the finishing touches and updates the Stoic team has since launched on the other platforms. Essentially, it would take more time and funding to make this port a reality and despite the best efforts from multiple studios, we have all agreed that this is the best course of action for right now."
It's a shame, but this scenario was looking increasingly likely as the weeks and months went by. Were you still holding out hope for a Vita release? Close the book on this one in the comments section below.
[source versusevil.com]