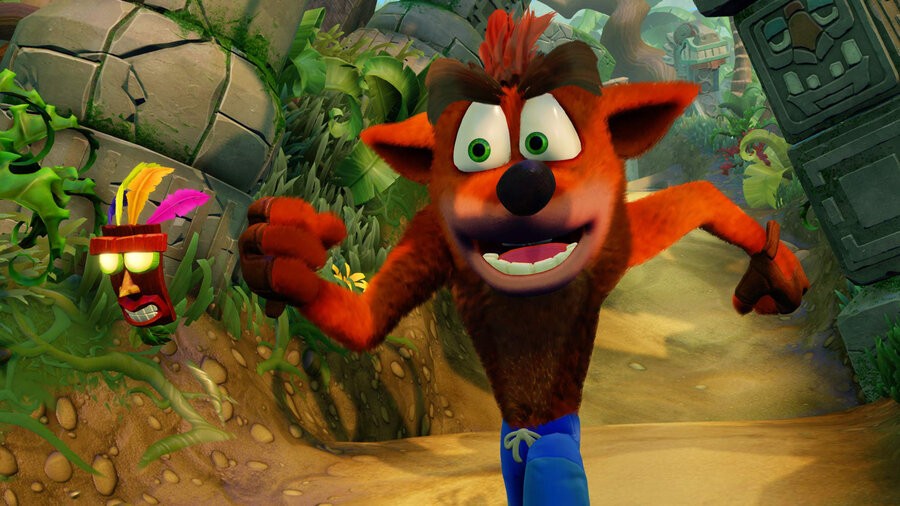 It seems as though remaking the first three Crash Bandicoot games has been well worth the effort for Activision. Crash Bandicoot N. Sane Trilogy launched just a few days ago, claiming the second biggest software launch of 2017 here in the UK. What's more, our friends list is currently packed with people playing the collection, and our social media feeds are full of people tell us how good it feels to be back in with the Bandicoot.
But will the publisher attempt to capitalise on the Trilogy's immediate popularity? It's certainly possible according to CEO Eric Hirshberg. "We are experimenting with Crash," he told Games Industry. Hirshberg comments: "We know there's a vocal fanbase that wanted that to come back. But you never know if that is emblematic of a larger audience or just this niche, nostalgia-based community." He continues: "So far, we are seeing some real passion for it, so that could lead to other things."
Obviously Hirshberg isn't going to go ahead and tell us that the company's considering the revival of Crash Team Racing, but honestly, we'd be shocked if Activision didn't pursue a few more nostalgia-driven projects. An audience for such things clearly exists, so now we just have to wait and see what the publisher decides to drag back into the spotlight.
Be sure to mention a certain purple dragon in the comments section below.
[source gamesindustry.biz]