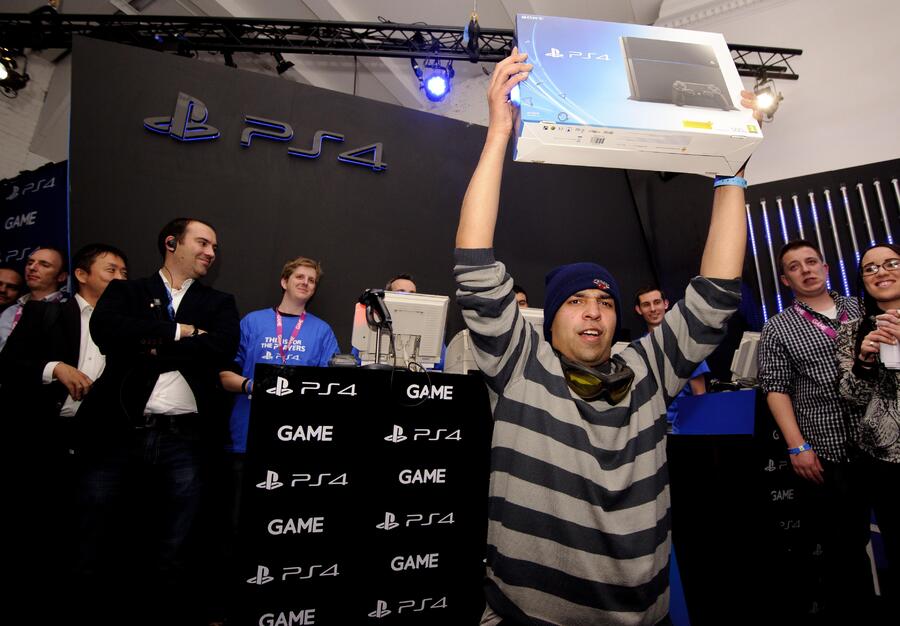 After being overthrown by the Nintendo Switch for a couple of months, stock shortages have opened the door and allowed the PlayStation 4 to reclaim its crown at the summit of the United States hardware charts. May 2017 wasn't a brilliant month for the games industry, as overall spend dropped 11 per cent, though hardware sales did increase by seven per cent.
It's software that suffered the most, enduring a 20 per cent decline year-over-year. Injustice 2 topped the charts, but this year the software slate was significantly lighter, and PREY could only reach fifth place. One thing worthy of note is that PlayStation VR exclusive Farpoint reached 16th position, which is surely wonderful news for the fledgling virtual reality medium.
We've included the full top twenty below, alongside the PS4 best sellers list, which only takes into account software on Sony's system. Will the Days of Play promotion be enough to keep the PS4 on top in June? It looks like it's all going to depend on how much Switch stock Nintendo can get into the channel at this point.
NPD Software Top 20: May 2017
Injustice 2
Mario Kart 8 Deluxe*
Grand Theft Auto V
The Legend of Zelda: Breath of the Wild*
PREY*
Tom Clancy's Ghost Recon: Wildlands
Fire Emblem Echoes: Shadow of Valentia*
NBA 2K17
MLB 17: The Show
Overwatch**
Tom Clancy's Rainbow Six: Siege
Horizon: Zero Dawn
Call of Duty: Infinite Warfare
Call of Duty: Black Ops III
Mass Effect Andromeda
Farpoint
Battlefield 1
Nier: Automata
Minecraft
FIFA 17
NPD PS4 Software Top 10: May 2017
Injustice 2
MLB 17: The Show
PREY
Grand Theft Auto V
Horizon: Zero Dawn
Tom Clancy's Ghost Recon: Wildlands
Farpoint
NBA 2K17
Overwatch
NieR: Automata
NPD Best Selling Games Through May 2017
Tom Clancy's Ghost Recon: Wildlands
For Honor
The Legend of Zelda: Breath of the Wild*
Horizon: Zero Dawn
Grand Theft Auto V
Mass Effect: Andromeda
Resident Evil 7: Biohazard
NBA 2K17
Injustice 2
Call of Duty: Infinite Warfare
*No digital sales
*No digital sales from Blizzard's PC app
[source venturebeat.com]