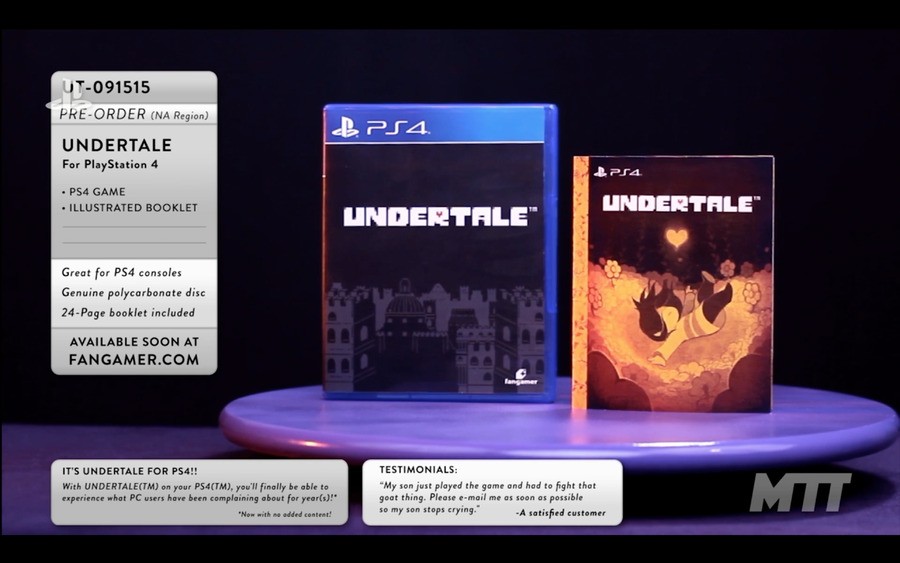 Undertale is one of last year's most innovative, emotionally affecting RPGs with a profoundly silly yet profound story. However, it no longer remains exclusive to PC. The universally-praised title will arrive on the PlayStation 4 and Vita this summer.
In addition, a collector's edition provided by Fangamer will also be available for pre-order that comes with the soundtrack, a music booklet, a locket that plays one of the game's themes, nifty box, and story booklet. Or if you're just looking for a standard physical edition, that will be available to pre-order as well.
Have you been longing to play Undertale on consoles? What do you make of Sony securing dibs on receiving it first with a collector's edition to boot? Keep heart in the comments section below to let us know.
[source undertale.com]