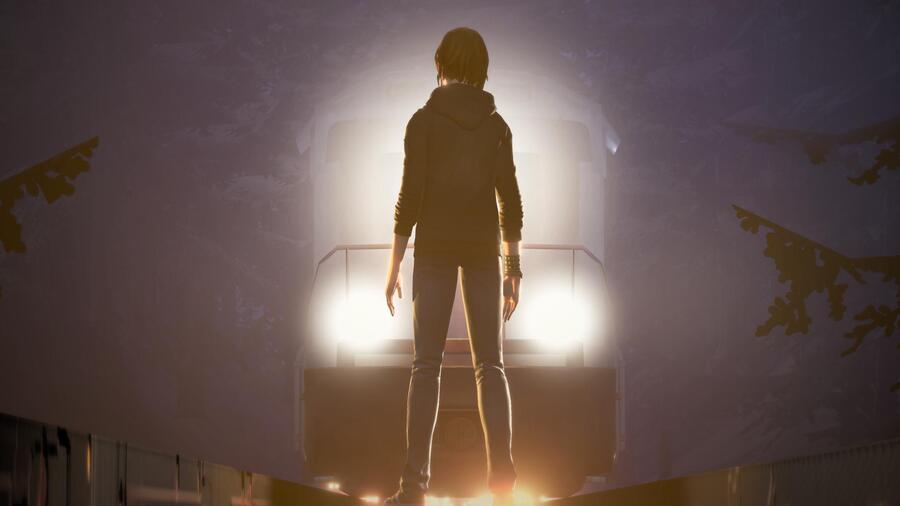 A new Life Is Strange game is in development at original developer DONTNOD, but it looks like a third game is on the way. While the series creators ruled out an appearance at E3 2017 recently, a bunch of screenshots have just leaked regarding a new title in development at Deck Nine – the new name for the studio formerly known as Idol Minds. You may remember the team being behind PlayStation 3 titles like Pain, as well as the cancelled Vita dungeon crawler Warrior's Lair.
The leaked images appear to be teasing a prequel which will explore the relationship between Chloe Price and Rachel Amber. In one shot, we see the BFFs riding a train, while a new piece of artwork shows the transition of Chloe's character from sweet and innocent teen to rebellious rocker. It all looks legitimate to us.
Adding more fuel to the fire is that Deck Nine has been busy working on a toolset called 'StoryForge', which it claims will "provide unparalleled freedom" for its writers, artists, and directors to tell stories. Sounds a bit like the Telltale Tool, doesn't it? The studio already said that it will announce its new game – a collaboration with a "leading AAA video game publisher" in a "critically acclaimed franchise" – at E3 2017.
Looks like you're getting more Life Is Strange sooner than you thought.
[source gamekult.com, via imgur.com, gematsu.com]