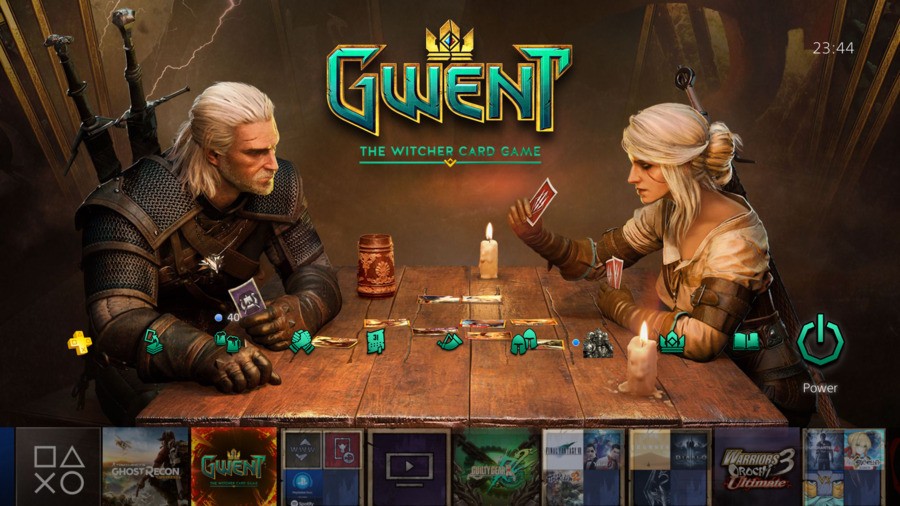 CD Projekt Red's generosity seemingly knows no bounds. The Polish studio's been swimming in goodwill from gamers for years, and releasing free stuff on the PlayStation Store certainly doesn't harm its glowing reputation. The developer's launched a free PlayStation 4 theme and avatars alongside the Gwent: The Witcher Card Game open beta - and guess what? The theme is actually really good.
So many PS4 themes are half-arsed, but this one's anything but. Sporting some lovely background art and custom icons, it's a real looker. The icing on the cake, though, is that it comes with its own Gwent music. Now you can pretend that you're sitting in a cosy tavern when you're busy messaging your mates.
Like what you see? Show us your hand in the comments section below.