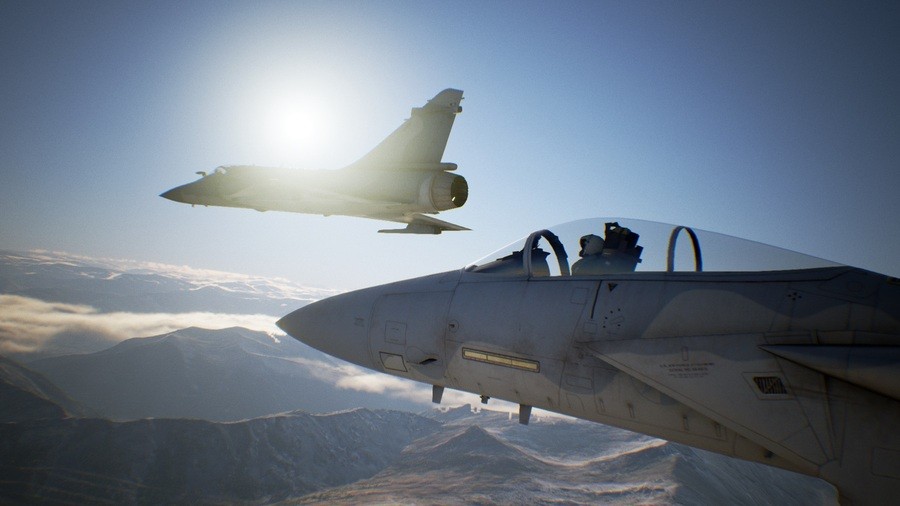 Anticipated arcade dogfighting sequel Ace Combat 7: Skies Unknown will be staying above cloud cover until 2018, as the title has been delayed. The game was originally scheduled to release later this year, but Bandai Namco's decided to push the release back in order to "optimise the latest chapter" in the popular saga.
Here's what franchise director Kazutoki Kono had to say on the subject: "The combination of Unreal Engine 4 and the power of current generation consoles has literally opened the 'skies of opportunity' to us to develop the best Ace Combat experience to date. At no other time has gaming technology allowed us to deliver the minute details of flight combat – such as cloud cover and air currents – or give players a new way to experience dogfights and attack sorties through hardware such as the new PlayStation VR."
The good news is that the title will feature prominently at E3 2017 next month, where the publisher's planning to show off an array of non-virtual reality missions as part of a new demo. We've been looking forward to this so it's a bit of a shame that it's been delayed, but obviously if it helps to improve the quality of the final product then it'll be worth it.
Perhaps this is just the incentive that Bandai Namco needs to pledge Ace Combat 04: Shattered Skies to Sony's PS2 Classics program?