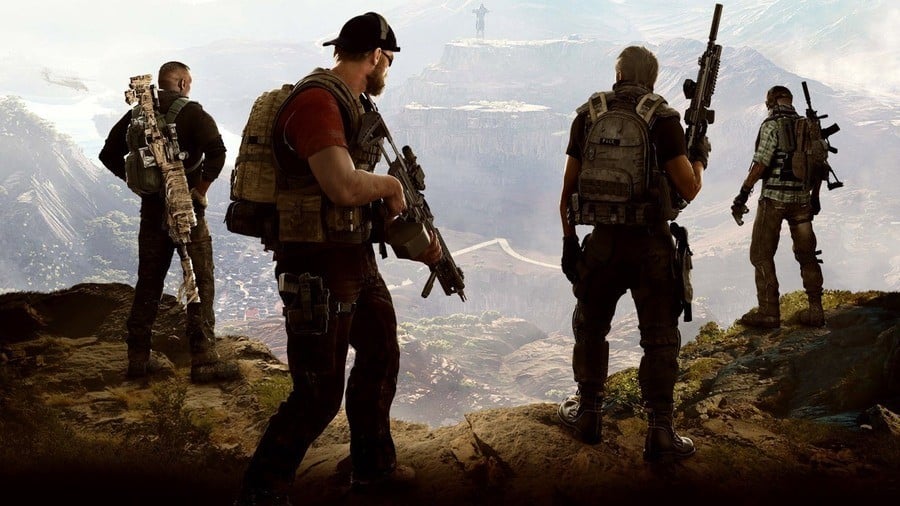 The ridiculous start to 2017 continues, as apparently Tom Clancy's Ghost Recon: Wildlands is a bit of alright. We haven't got our grubby mitts on the final game just yet, but rest assured we're itching to exercise our trigger finger and bring you a full review on public servers as soon as possible. Here are a handful of reviews that have trickled in alongside today's embargo lift.
Wildlands is so far removed from what most have come to expect from a Ghost Recon title that it could have benefitted from shedding its sub-franchise namesake and simply standing on its own. It's certainly got the legs for it.
Tom Clancy's Ghost Recon Wildlands is an open world thrill ride. The departure from the formula used in previous Ghost Recon games is a welcome change, as playing like a military-themed Grand Theft Auto or Watch Dogs is a blast. The in-game version of Bolivia is enormous and Santa Blanca is a large organization, so players will be spending a lot of time exploring the beautiful scenery in their hunt for El Sueño. The action packed gameplay and well developed story make the time in Bolivia enjoyable, and the freedom to play solo or cooperatively through campaign caters to anyone's preferred social level in gaming. Wildlands might not be what longtime fans were hoping for from a new Ghost Recon, but putting expectations aside, Wildlands is not a game to miss.
GameSpot - Review in Progress
In the 10 hours I've spent on the road to liberate Bolivia of El Sueño's rule, I've unlocked 20-percent of the map. As I've slowly made my way through the hit list of underlings, I've been curious about the risks of sticking to the critical path, and whether there's such as thing as being underleveled in Wildlands. That said, it's been easy to take brief detours to earn extra experience and skills, thanks to the added efficiency of my teammates, AI-controlled or otherwise. Whatever path my journey takes, I know it will involve more diversions to earn extra abilities, the takedowns of the boss' lieutenants, and the elimination of El Sueño himself, which I estimate will take an additional 30 to 40 hours. Stay tuned for our full review in the coming days.
USgamer - Review in Progress
As a multiplayer game, though, Ghost Recon Wildlands really shines. It's very entertaining, and many of the frustrations that are part of the single-player experience melt away when four people are participating in the action. It's clear that this is what the game was really designed for, and while it's still possible to exploit the game's weaknesses to beat some missions, it just feels a bit more of a laugh with other players.
---
Will you be heading to the Wildlands this week, or is Ghost Recon just not your cup of tea? Spot another tango in the comments section below.