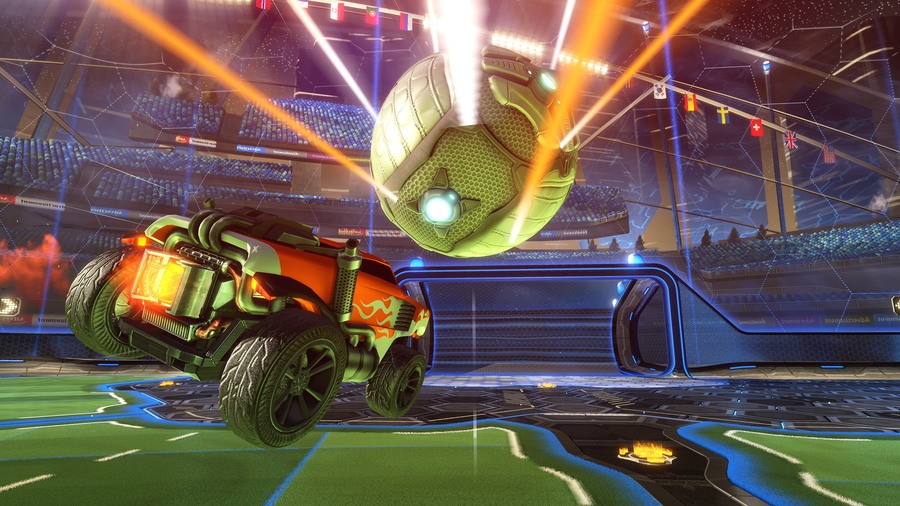 Push Square overlord Sammy Barker may have predicted Rocket League's success a long time before it actually released, but we don't think that even the most optimistic onlooker could have guessed that it would become this popular. Almost two years after its summer 2015 launch, the game is still selling well, and its user base is showing no signs of shrinking anytime soon.
Popularity comes with a price, however, and In Rocket League's case, the game's servers can't quite keep up with demand. Ongoing server performance issues have hampered the title for some time, prompting Psyonix Studios CEO Dave Hagewood to write a lengthy blog post regarding the current situation.
"The happiness of our players will always drive us to grow and influence the decisions we make in Rocket League, which is why I want to directly address the recent issues with our servers, matchmaking delays, and our PsyNet backend," Hagewood writes. "In regards to both backend (PsyNet) issues, and game server performance, we agree that the server outages and recent lengthy matchmaking times are totally unacceptable. We sincerely apologize to all of our players for the quality of online play, and we are focusing all of our available resources on addressing PsyNet's capabilities and performance, and the quality of our game servers."
It's safe to say that the developer is taking this seriously. Hagewood goes on to outline the server problems and what can be done to fix them, before concluding: "Growing pains are just that - painful - and we cannot thank our players enough for sticking with us as we continue to grow. Some of the issues we face will be addressed shortly, including those in our next hotfix; while other projects, like growing our Online Services team, will take more time to bear fruit. We thank you for your continued patience during this time, and as always, we welcome your feedback on Reddit, Facebook, and Twitter. We promise to do better by all of our players in the future."
A rather heartfelt message from the studio, then, but have server issues had an impact on your enjoyment of Rocket League? Score that winning goal in the comments section below.
[source rocketleague.com]