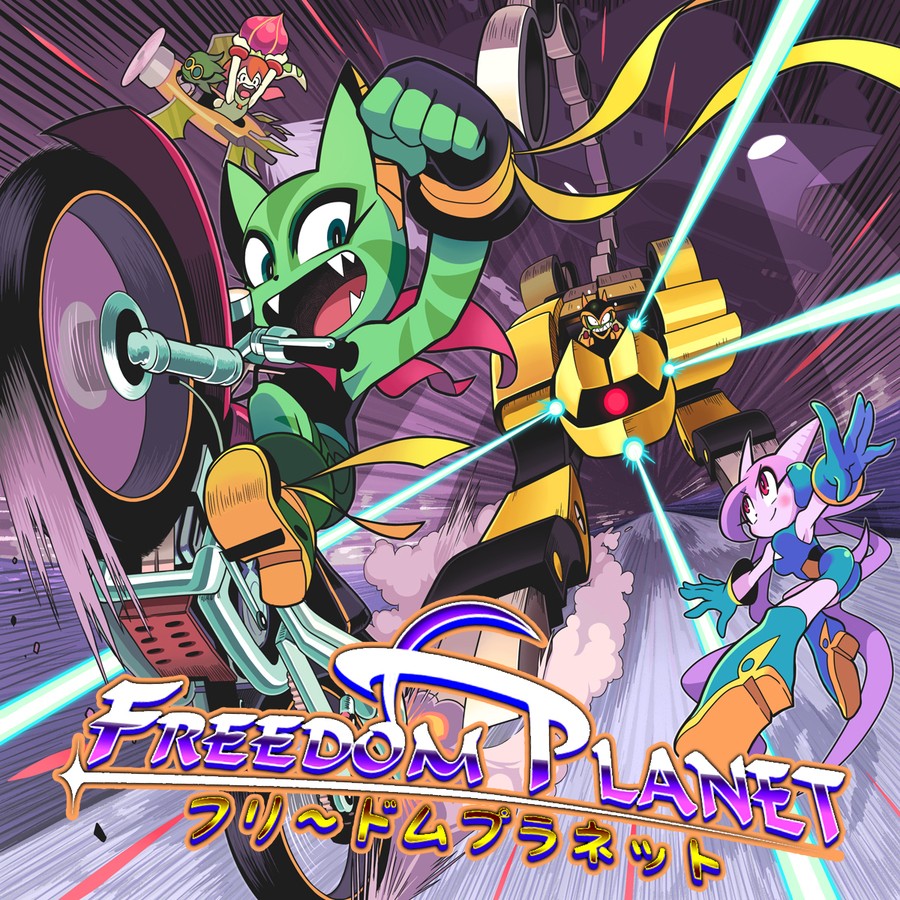 With the Blue Blur back on everyone's mind following this week's updates to Sonic Mania and Sonic Forces, you may be looking for something similar to fill your time. Fortunately, it looks like the excellent Sonic the Hedgehog-esque Freedom Planet will be sprinting to the PS4 next week in North America, as confirmed via the PlayStation Blog's latest The Drop post. There's no European date just yet.
"Fight your way across the celestial world of Avalice where cats are green, motorcycles drive up walls, and monster girls do most of the buttkicking," the blurb explains. "Freedom Planet is a cartoony, combat-based platform adventure that pits a spunky dragonoid and her friends against an alien attack force."
Or in four words: it's Sonic the Hedgehog.
[source blog.us.playstation.com]