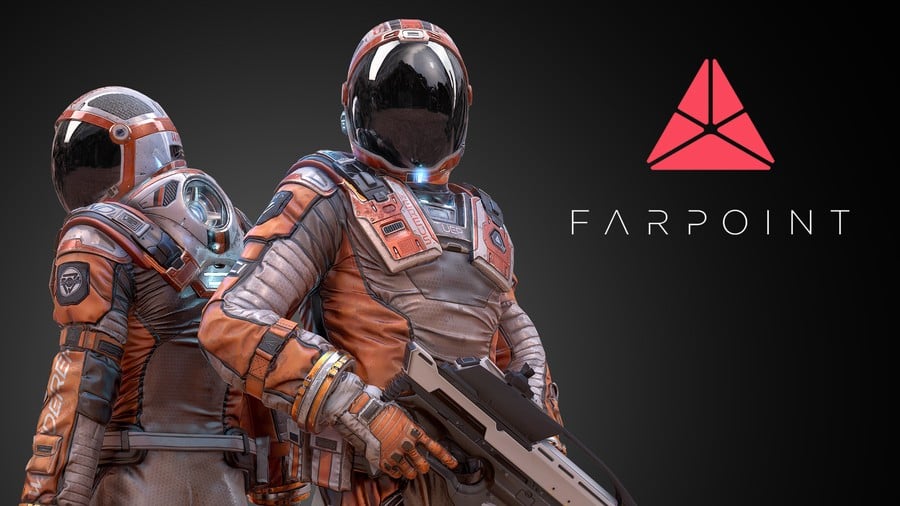 From what we've played, PlayStation VR FPS Farpoint is pretty awesome – but we always felt that Sony needed to find a way to bundle the title with the PlayStation VR Aim Controller for the price of a standard retail game. Unfortunately, it's failed.
While the game will cost £49.99/$49.99 without the peripheral, you'll need to pay £74.99/$79.99 to get the full experience, which just looks too steep from where we're sitting. Consider that you need a PlayStation VR headset as well, and you're looking at a lot of money to play this game.
Which is a shame because it's really good. It's due out on 16th May in North America and 17th May in Europe, and developer Impulse Gear has just announced that it'll boast four online co-op levels at launch. The neat thing about this is that, if your partner plays with the PlayStation VR Aim Controller, you'll see all of their motions replicated in realtime within the game.
Pre-orders will come with the Red Planet Wanderer Spacesuit, which will allow you to deck your avatar out in something a little different. Good stuff all around, then – but that price, is it too high? Don't shoot the messenger in the comments section below.
[source blog.eu.playstation.com, via blog.us.playstation.com]