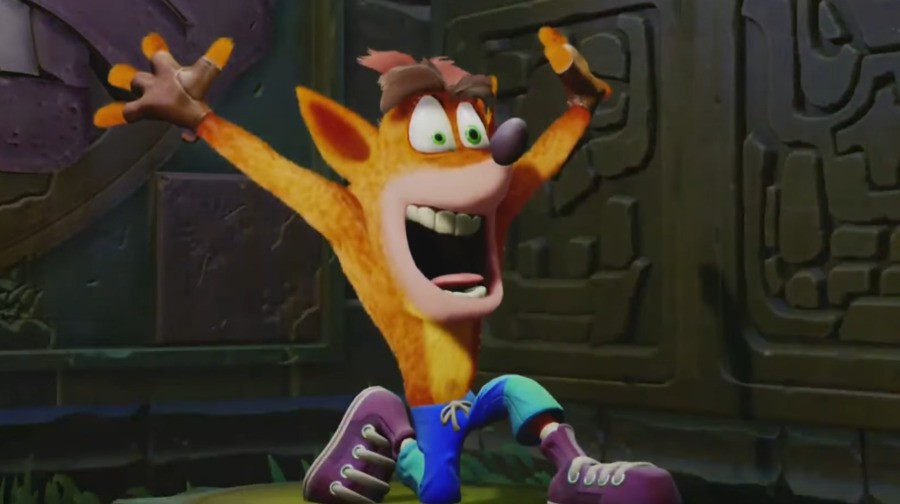 In case you missed yesterday's news, Crash Bandicoot N. Sane Trilogy now has a confirmed release date; it's set to launch for PlayStation 4 on the 30th June. Now that we know when the remade package is coming, though, we've started questioning just how excited we are for the return of everyone's favourite furry mascot.
The N. Sane Trilogy features the first three Crash games from the triumphant days of the original PlayStation, but they've been remade from the ground up using new assets. Basically, it's a remastered collection; all the levels are as you remember them, but it all looks current-gen. It's an interesting project, to say the least.
With all of that in mind, the trilogy should be a no-brainer if you're a big fan of Naughty Dog's first three titles, but is that the case for you? Are you hyped at the thought of Crash spinning back into our lives, or would you rather he body slam into something new? Vote in our polls, and feed us your thoughts in the comments section below.
Do you think Crash Bandicoot N. Sane Trilogy has looked good so far? (163 votes)
Yes, I think it looks fantastic
46%
Yeah, it looks pretty good
31%
Nah, it's left me feeling disappointed so far
5%
No, they're going to ruin Crash all over again
2%
Please login to vote in this poll.
Are you happy that Crash is going back to his roots? (142 votes)
Absolutely - remaking the classic Crash games is the correct call
70%
I don't really care as long as we get more Crash
13%
Nope, I'd rather Activision try something new with Crash
18%
Please login to vote in this poll.