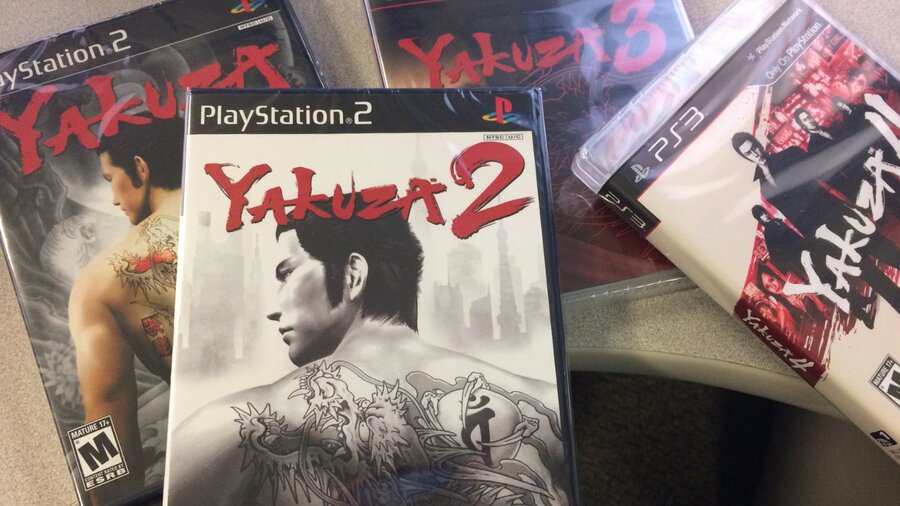 At long last, the Yakuza series has stepped out of its underground mire and into the mainstream, which means that it's a perfect time for you to polish off Yakuza 0 and pick up every entry in the series. And here's the ideal opportunity: one quick-thinking retailer has ordered retail reprints of the entire series thus far, meaning that Amazon is currently selling sealed copies of Yakuza, Yakuza 2, Yakuza 3, and Yakuza 4. Oh boy!
As you'd expect, the games are quite expensive: the two PlayStation 2 entries will set you back $49.99, while the PlayStation 3 instalments can be yours for $39.95. Unfortunately there are no retail copies of Yakuza 5 in the West as it launched as a digital exclusive on the PlayStation Store back in the days when SEGA was so done with the series that Sony had to pay for the localisation.
It's probably worth mentioning that you'll be able to experience the story of the first game as part of remake Yakuza Kiwami this summer, but if you're loving the series so far, it may be worth digging out your PlayStation 2 and seeing where things got started. SEGA actually poured a ton of money into the first title expecting it to take off like Grand Theft Auto; the fact that fans had to fight for the other entries perhaps shows how well that little experiment went.
[source amazon.com, via twitter.com]