Hideo Kojima has opened the doors to the new Kojima Productions for the first time, revealing the futuristic studio space where Death Stranding will be made. The company, which the auteur founded in late 2015 following his departure from Konami, is almost ready to begin full production on its PlayStation 4 exclusive project – and it'll be working out of one of the most futuristic offices in Tokyo.
For example, this is the entrance: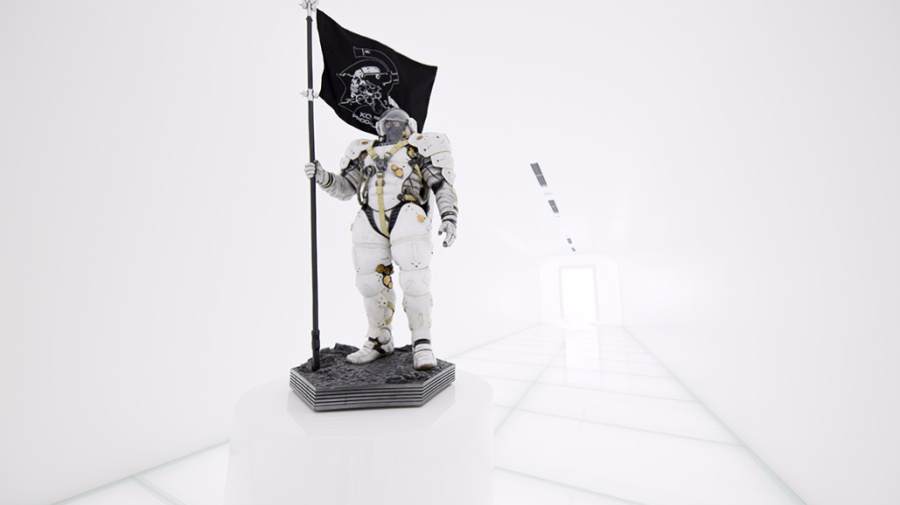 Kojima says that the spacious kitchen space has been inspired by Media Molecule's studio, where employees are encouraged to come together in order to converse with each other about game development and other topics.
There's a hallway outfitted with huge Death Stranding posters:
Kojima Productions will also be able to do some simple facial capture in a room kitted with dozens upon dozens of DSLR cameras. There doesn't appear to be enough space here for full motion capture, but we assume that the developer will handle that off-site – perhaps at one of Sony's motion capture studios in America.
Finally, there's a partially empty trophy cabinet, no doubt waiting to be filled with awards:
And if you don't believe that this place is real, then the BBC actually got to visit. The studio is designed to accommodate around 100 employees, which is about what you'd expect from a AAA developer these days. Now it's time for everyone to quit with the interior design and get to work.
[source kojimaproductions.jp]